It's here you guys! Today is the launch of my new advice column— HerTake: Practical Tips for Modern Connections. It is a monthly column in which readers can ask me questions they have about navigating friendships in general, but especially in an era of social media, blogging, and online connections. The topic for September is "relationships in crisis or transition."
I've answered two readers' questions this month, and I'd love to hear your thoughts and any other advice you might add in the comments! I purposely left the comments open there so that the brave souls who brought their issues to me can get the benefit of YOUR TAKE, too.
Come see what they asked and what I suggested!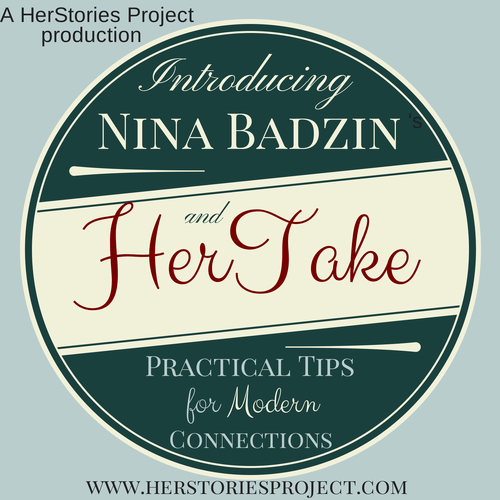 ALSO, this week I had an interview with Beyond Your Blog with lots of advice about submitting work to other sites and on thinking BEYOND Huffington Post! 

The following two tabs change content below.
Nina Badzin is a freelance writer, a lead writing instructor at ModernWell in Minneapolis as well as ModernWell's book club director. She reviews 50 books a year on her blog, writes reviews for other sites, and has a friendship advice column at The HerStories Project. She lives in Minneapolis with her husband and four children.
Latest posts by Nina Badzin (see all)