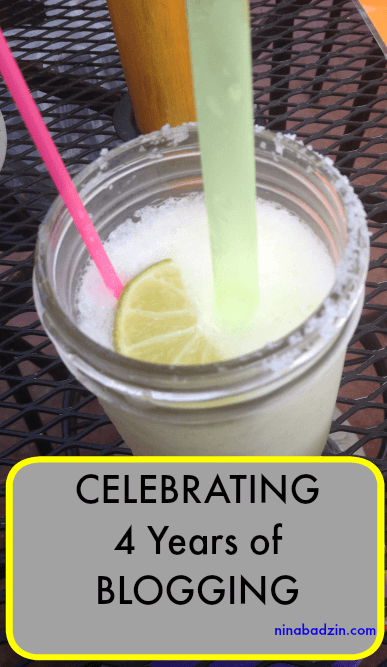 We're celebrating four years of blogging in this space! Well, I'm celebrating, but I'm hoping you'll humor me for the next few minutes and stick around for a giveaway at the end.
In years past I've shared some advice about what I've learned about blogging and what I've learned about life through blogging. I stand by all those words, even the ones I wrote in the early days
Those posts are:
There have also been interviews where I share things like how I got work on other sites and why I don't submit work to the Huffington Post anymore:
So, what am I celebrating after four years? Mostly, this party is about continuing to push myself, knowing my worth, keeping my dignity, and settling well into my voice. Speaking of my voice (Lord help me), I was on local CBS radio on the Jordana Green Show this week discussing my friendship advice column for The HerStories Project. You can listen to the podcast below. We had a great conversation!
Now let's end this party with a little giveaway. Since my favorite topic to write about is friendship and another is books, I'm going to give a book away to your FRIEND. Just leave a comment below that you'd love to win a book for your friend and I will enter you in the drawing. If you want to say the book and name the friend, awesome. But that's not a "must." And no need to like my Facebook page or sign up for my newsletter, even though that would be delightful.
Giveaway ends Sunday, November 16th at 5:00PM. I will email the winner and at that point you can tell me which book (up to a $20 value) you would like me to send to your friend and what you want to say on the note. Sound good? Who wouldn't love a surprise gift from a friend? (Or in this case, a friend of a friend.)
Now who wants to come over and make me a margarita for a real celebration? Have a great week everyone!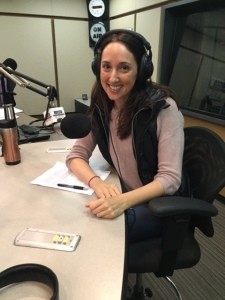 The following two tabs change content below.
Nina Badzin is a freelance writer, a lead writing instructor at ModernWell in Minneapolis as well as ModernWell's book club director. She reviews 50 books a year on her blog, writes reviews for other sites, and has a friendship advice column at The HerStories Project. She lives in Minneapolis with her husband and four children.
Latest posts by Nina Badzin (see all)