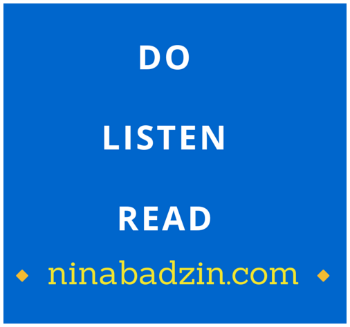 Last month I officially changed my "Friday Finds" (which rarely came on Fridays) to the new and improved "Do Listen Read" format, which allows me to play with timing. Of course today is actually Friday. But it doesn't have to be! 
Here's some good stuff I've found over the past few weeks:
DO
– I've made this butternut squash soup several times and it always turns out really flavorful.
– I plan to make this key lime pie from Smitten Kitchen.
– Consider sending me an issue to analyze for my friendship advice column. I really enjoy thinking about these kinds of issues and my readers tend to chime in as well. The contact form is anonymous! I'm excited for next week's question because as usual it's one that so many of us deal with as well. You'll have to come back here Tuesday to see!
– The site where I write my friendship column (The HerStories Project) is now publishing personal essays. And they pay writers! Check out the editors' post about what they are looking for in a piece. Stephanie and Jessica from The HerStories Project are amazing and industrious. They also publish books and run online writing classes.
– Audition for the Listen to Your Mother show! (Men can be in the cast, too!) I loved being in the Twin Cities cast two years ago. Shows are happening in 39 cities this year. See if there's one near you.
LISTEN
– A couple (both with fantastic voices) singing two Taylor Swift songs simultaneously.
– I'm enjoying the audio version of Meghan Daum's essay collection The Unspeakable. (Pro tip: listen at the 1.25 speed if you're listening on your iPhone.)
READ
– Earlier in the week I had a post up on Modern Loss, which was truly an honor. I really appreciated the supportive comments that came in on the site, Twitter, Facebook, and privately via email. Thank you!
– Neil Gaiman's advice on The Rumpus about how to be a writer is short and sweet and really funny.
– Apparently many people did not know that we no longer use two spaces after a period. (The two spaces technically went out the door with the typewriter despite the fact that most of us in the 90s were taught to keep using two spaces. I stopped a few years after college, so maybe 2003.) The conversation about it on my Facebook page is a worth a read!
– My writing friend, Amanda Magee, does the occasional marriage-themed post on her blog with her husband writing his point of view about the same situation. I really look forward to these posts and she put up a new one this week.
– Really good piece in the NYT Private Lives section about what one family grabbed in a fire.
The following two tabs change content below.
Nina Badzin is a freelance writer, a lead writing instructor at ModernWell in Minneapolis as well as ModernWell's book club director. She reviews 50 books a year on her blog, writes reviews for other sites, and has a friendship advice column at The HerStories Project. She lives in Minneapolis with her husband and four children.
Latest posts by Nina Badzin (see all)