You can see all previous "Do Listen Read" posts here. 
DO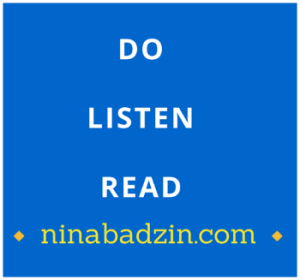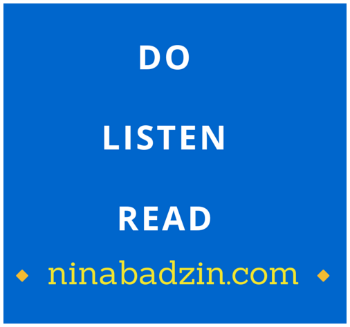 – I'm planning to make this egg salad.
– My sister-in-law, Jaci, made Bryan and me this dish called Pan Con Tomate. It was so fresh and delicious.
– I pre-ordered Better Than Before: Mastering the Habits of Our Everyday Lives by Gretchen Rubin. The book comes out next month. I pre-ordered it because #1. I can't wait to read it. And #2. I love her blog and appreciate all she does for free. A pre-order is a way of saying thanks since pre-orders really help authors. I did the same thing with 
Ali Maffucci's cookbook, Inspiralized: Turn Vegetables into Healthy, Creative, Satisfying Meals
, for all the same reasons. That one should be arriving any day!
– I'm always taking anonymous questions about friendship dilemmas. Send them to me here.
– Writers: I signed up for a two-week online writing group with the wonderful teacher/leader Jena Schwartz because every so often I know I'm letting things stay too surface and I have to force myself to dig deeper. There may still be space in the group. I'm doing the one that begins 3/23.
– One more for writers: My editors at The HerStories Project are putting together yet another anthology. (They are the hardest workers, those two!) This one is called So Glad They Told Me and it's about the reality of motherhood. Though there really is so much more to it and the guidelines are here. Deadline is 3/31.
LISTEN
– I'm newly into the weekly podcast from Tablet Magazine.
– I finished the audio version of  When You Are Engulfed in Flames by David Sedaris. Of course it was perfect.
READ
– Professor (and writer) Oliver Sacks wrote an op-ed for the NYT about his terminal cancer diagnosis. Titled "My Own Life" it is worth reading every word. I especially liked this:
On the contrary, I feel intensely alive, and I want and hope in the time that remains to deepen my friendships, to say farewell to those I love, to write more, to travel if I have the strength, to achieve new levels of understanding and insight. . . This will involve audacity, clarity and plain speaking; trying to straighten my accounts with the world.
– Glennon Doyle Melton's piece on envy, "How to Train Your Monsters" is one of the best things I read on the internet this week. Loved it all, especially this:
1) Envy is just unexpressed admiration. It's respect holding its breath. 2) We are only envious of those already doing what we were made to do. Envy is a big flashing arrow pointing towards our destiny.
– Another good one from the NYT, "How to be a Friend in Deed."  This one is about how to help a friend during a hard time as opposed to saying "What can I do to help?"
– I liked this piece in The Atlantic, "How Real are Facebook Friendships?"
– And as always, I share lots of good article and recipes on my Facebook page.
Have a great weekend everyone! I'll be back Tuesday with my next friendship question to answer at The HerStories Project. It's a good one!
The following two tabs change content below.
Nina Badzin is a freelance writer, a lead writing instructor at ModernWell in Minneapolis as well as ModernWell's book club director. She reviews 50 books a year on her blog, writes reviews for other sites, and has a friendship advice column at The HerStories Project. She lives in Minneapolis with her husband and four children.
Latest posts by Nina Badzin (see all)