I'm back on The HerStories Project this week with a challenging question to answer.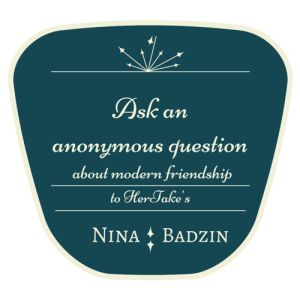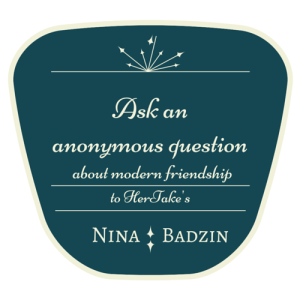 How do you deal with friends or family members who make offensive generalizations or outright racist comments? Today's question deals with that exact issue, and it's a tough one.
Our letter writer wants to know when she should should speak up and when she should stay out of it.
_____________________________________
Random Notes
– Last week's post where I realize I don't want to keep submitting stuff to every random site on the internet stirred up lots of conversation. The comments are worth a read, too, if you're a blogger and have been feeling more like a "content provider" than a writer sometimes.
-You can ask an anonymous friendship question here.
-I keep a list of all the questions I've already answered here.
-My radio podcasts with Jordana Green of WCCO radio are here. I'll be on live Wednesday, June 10th at 9:30PM central. The live streaming usually works at this link.
-I keep an updated list of the books I'm reading here
-AND, my editors at The HerStories Project are running several great online writing classes this summer. Excellent teachers, support, and excellent prices.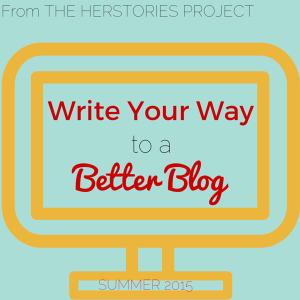 The following two tabs change content below.
Nina Badzin is a freelance writer, a lead writing instructor at ModernWell in Minneapolis as well as ModernWell's book club director. She reviews 50 books a year on her blog, writes reviews for other sites, and has a friendship advice column at The HerStories Project. She lives in Minneapolis with her husband and four children.
Latest posts by Nina Badzin (see all)