Hello blog friends! I feel so out of touch, but I've been busy with mostly good things. I just got back from an unbelievably amazing two-week trip to Israel. It was my fifth trip to Israel, but quite possibly the most special one. I hope to have a post up about the trip soon. Then when I got back I was sick for a week, and I'm still doing that horrible dry cough that will probably last for a few more weeks. Can you hear it? I wouldn't be surprised if you can. Next week I'm back at The HerStories Project with another friendship question and answer, but for today I wanted to share some of the stuff I've been into lately.
DO
– Look into the Jewish Women's Renaissance Project's trips to Israel. Even if it's not right for you, it might be right for someone you now. (You have to be Jewish and have kids 18 or under.)
– Watch this clip from Josh Groban's upcoming PBS special. If you're a Broadway fanatic like I am, you will LOVE his duet with Kelly Clarkson. They do All I Ask of You from Phantom.
LISTEN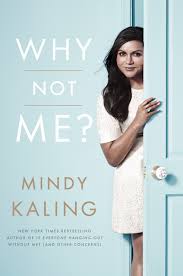 – Why Not Me? by Mindy Kaling
I finished the audio of this one in three days because I listened on my iPhone in every spare moment. There's something about Kaling's take on life that interests me and makes sense to me. She's unapologetically Hollywood, but also seemingly normal at the same time.
– Rabbi Lord Jonathan Sacks has a podcast channel and I love it. I could listen to him all day. He's a genius.
– I'm currently listening to the audiobook of Dietland by Sarai Walker. It's a really good book and a great narration.
READ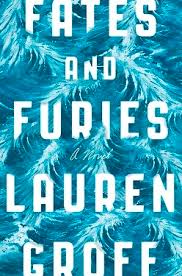 – I really liked Fates and Furies by Lauren Groff. Read Jessica Flaxman's review at Great New Books. I agree with it completely.
– I loved Elizabeth Gilbert's Big Magic: Creative Living Beyond Fear. Yes, it's been mentioned on every blog everywhere, but with good reason. It's excellent.
– My editors at The HerStories Project, Jessica Smock and Stephanie Sprenger, published an anthology about postpartum depression. It's called Mothering Through the Darkness: Women Open Up About The Postpartum Experience. 
– My full 2015 reading update is on my reading log page. I'm up to book 50 now!
__________________________________________________________________________________
See you next week with a new friendship dilemma! If you have a question you'd like to see answered in December try me. It's anonymous! 
The following two tabs change content below.
Nina Badzin is a freelance writer, a writing workshop leader at ModernWell in Minneapolis, ModernWell's book club host, and the friendship columnist at The HerStories Project. She reviews 50 books a year on her blog and writes essays, short stories, and articles for other sites and print magazines. She lives in Minneapolis with her husband and four children.
Latest posts by Nina Badzin (see all)