In the summer and early fall of 2010 I was saying things I really believed such as: I'll never start a blog. Blogging is not for me. Mostly, I was scared to try something new and to leave myself open to criticism.
Then in the matter of a month, I had two short stories published online and a guest post on two thriving websites. Once I had online work to share, I realized I needed wanted a landing spot for the various links. On November 18, 2010, I wrote my first simple blog post, making ninabadzin.com more than a "landing spot" right away. As it turned out, blogging was absolutely for me.
My writing journey has gone through various changes since this time 5 years ago when I was still learning the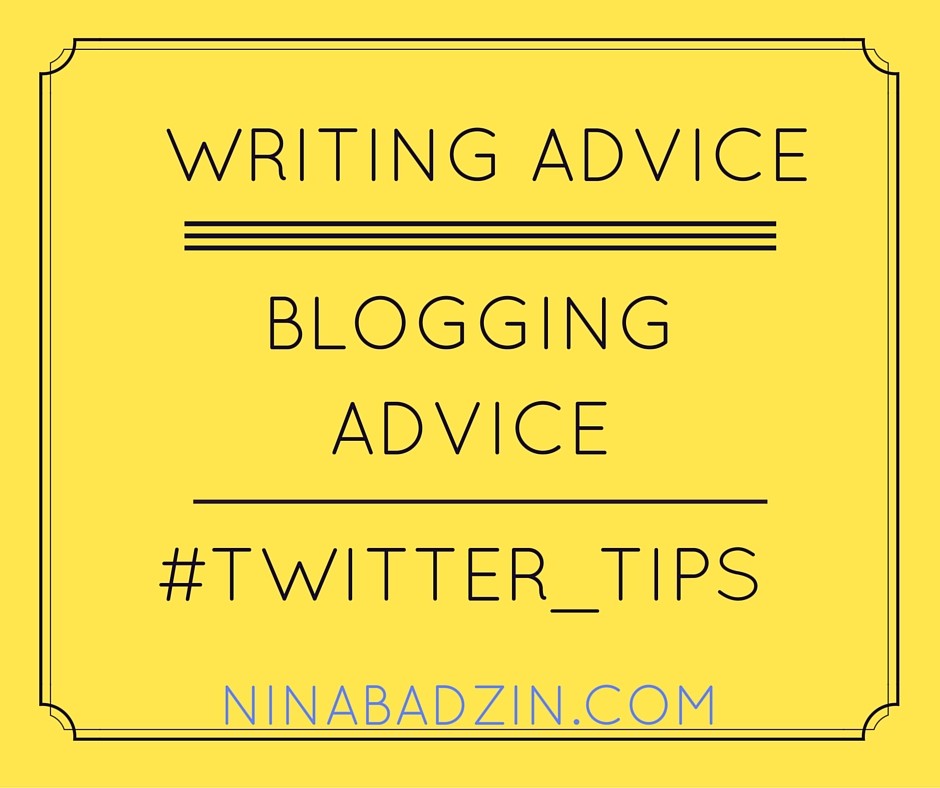 basics of WordPress. Most of the turns I've taken and the doors that opened for me (and closed) are not situations I could have predicted. Over the past 5 years, I've shared advice about what I've learned about blogging, writing, social media in general. I stand by all those words, even the ones I wrote in the early days. The best posts are organized on a fancy page on my blog that I recently updated. Note the pretty new picture and that I'm in no way a graphic designer. I do the best I can!
So, what am I celebrating that is special from year #5 and what am I giving away to a lucky reader?
I marked a full year of my friendship advice column at The HerStories Project as well as the co-founding of The Twin Cities Writing Studio with my close friend, author Julie Burton. Our 10-session fall class filled quickly and we had an incredible group. We can't wait for our winter session to start in January and we're planning some one-off evening workshops and maybe a Sunday here and there. I LOVE co-facilitating this writing group. It's been an incredibly rewarding addition to my life. I absolutely value my online colleagues and friends (more on that below in the giveaway!), but there is something extra special about getting together face-to-face.
The other big change for me since last year's anniversary post is my rediscovery of the joy of free writing, and that is thanks to the talented and generous teacher, Jena Schwartz, who leads throught-provoking, well organized, and inspiring courses that are reasonably priced. She now teaches many online courses through The Inky Path, a really cool writing business she runs with the fabulous Cigdem Kobu. The Inky Path makes it easy to participate in short-term writing retreats and longer courses from anywhere. See! There's room in the world for online and in-person writing experiences. In fact, I'm a contributor and a participant in one of The Inky Path's upcoming two-week online writing retreats called "Winter Joy Retreat: Edible Memories," which will help make up for the break between sessions of The Twin Cities Writing Studio. So nice of Jena and Cigdem to make it that seamless for me. 😉
WHAT IS THE WINTER JOY RETREAT? WHAT ARE EDIBLE MEMORIES? 
From the comfort of our own homes (or coffee shops, libraries, etc.) participants will receive a daily email for two weeks with joy letters, writing prompts, and recipes. (I contributed my favorite challah recipe with very detailed explanations on exactly how I make my challah. I can't wait to see the other recipes and prompts!) There is so much more to this retreat and it is only $65. You can see all the details here. It begins on December 1st, and I'd love to participate with my blogging/writing buddies. (There will be a private Facebook group for all of us during the two weeks.)
AND GUESS WHAT? I am giving one lucky commenter a spot in the retreat! It's really that easy to enter the giveaway. No need to like my Facebook page or sign up for my newsletter, even though that would be delightful. Just leave a comment and say that you want me to enter you in the random drawing. Giveaway ends WEDNESDAY, November 25th at 5:00PM central. I will email the winner with the code that will get you a free pass to the retreat.
Thanks for five years of friendship here! Nina 🙂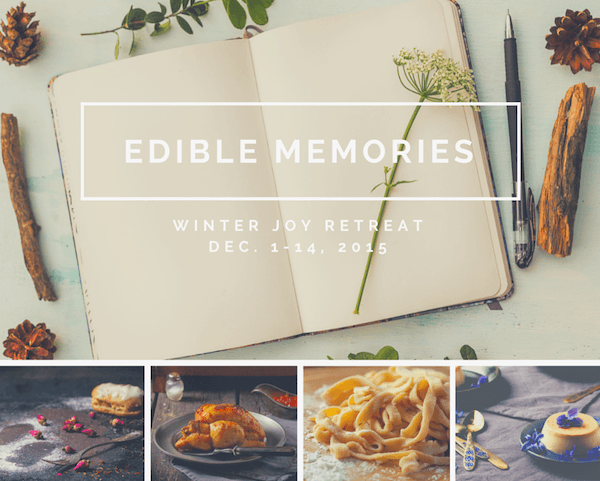 The following two tabs change content below.
Nina Badzin is a freelance writer, a lead writing instructor at ModernWell in Minneapolis as well as ModernWell's book club director. She reviews 50 books a year on her blog, writes reviews for other sites, and has a friendship advice column at The HerStories Project. She lives in Minneapolis with her husband and four children.
Latest posts by Nina Badzin (see all)