Happy December everyone! So, in some ways (many ways) it seems that the world is falling apart, doesn't it? Please know that as I share things in this post that I've been enjoying, it doesn't mean that I'm unaware of the news both in our country and around the world. We're living in dark times. We are. But that doesn't mean we press the stop button on finding joy in our lives. And that's what these "Do Listen Read" posts are meant to do. They're meant to share joy.
DO
– Do find reasons to celebrate! Today Bryan and I are celebrating 15 years. I wanted to write an entire post for him or at least share my thoughts on 15 years, but I have three kids home sick today, and I can't think beyond the basics. So, I'm re-sharing last year's post about our monthly sessions with our rabbi instead. It's called "An Unexpected Improvement to My Marriage." But hey, I made this cute collage on picmonkey.com today and that was pretty fun.

– Do try new chocolates! Bryan's Aunt Suzie brought us Harbor Sweet chocolate bars from Boston. No exaggeration–these are the best chocolate bars I've ever had. And I've tried many!
– Do not repress your silly side. Yes, I spent more than 10 minutes figuring out how to dress my bitmoji in a
Hanukkah sweater, but I've had lots of fun sending it in texts to friends. (No, I would not personally wear a Hanukkah sweater in real life. Just in my bitmoji life.)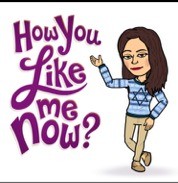 – Speaking of Hanukkah, my post this year at Kveller for the holiday has the most intelligent and thoughtful comments ever. If you're looking for new and deeper ways to celebrate Hanukkah, check out the ideas in the comments. Kveller uses Facebook for its comments app, which takes a few moments to load on the site.
– Do make these Brisket Latkes and tell me how it goes! I don't think I will have a chance to get to these this year, but HOLY amazing looking latkes.
– Do try a new online class for a great start to 2016! My editors at The HerStories Project consistently put together great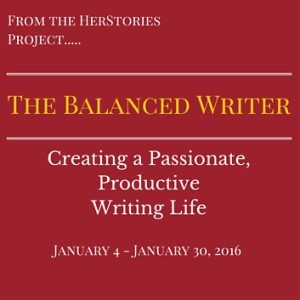 online classes throughout the year. Their next one, called The Balanced Writer, takes place (online) from January 4th-30th. I'll be a guest instructor during the last week when I'll be sharing tips on how writers can use social media (not abuse it!) to enhance their readership and publishing opportunities. The four-week course will have other guest instructors such as Jordan Rosenfeld, Julie Silverman Burton, and Sarah Rudell Beach covering topics like building a writing practice, focusing your passion, establishing a platform, and finding balance. Sign up here.
LISTEN
– The Affair! This is more of a "see," but it feels like a listen because I often have The Affair on when I'm cooking. (After the kids are asleep!) Anyway, who else is watching this? I'm all caught up, and I'm bummed that the season is almost over. How will it end!?
– Podcasts! I'm still listening to tons of podcasts. Nothing new since last time, but here's the line up of my favorites: Slate's Double X, Tablet's Unorthodox, Gretchen Rubin's Happier, Rabbi Sacks' weekly podcast. I might try Slate's The Gist soon.
READ
– I loved this post at Beyond Your Blog by Marta Parlatore about how to measure success as a blogger. The question should not be, is your BLOG growing in terms of numbers, but are YOU growing as a writer and a person.
– My friend (and WCCO radio host) Jordana Green wrote a beautiful essay called "The Second Time" for Minnesota Monthly about her upcoming wedding. I love everything she said there.
– I've shared lots of good reads on my Facebook Page over the past month. As for books, I'm on #52 for the year. Next week I will have a new friendship question up at The HerStories Project.
Have a good (and SAFE!) week everyone. Happy Hanukkah to everyone who will be celebrating Sunday night and next week. As my friend Judy is known to say, #bethelight. 
The following two tabs change content below.
Nina Badzin is a freelance writer, a lead writing instructor at ModernWell in Minneapolis as well as ModernWell's book club director. She reviews 50 books a year on her blog, writes reviews for other sites, and has a friendship advice column at The HerStories Project. She lives in Minneapolis with her husband and four children.
Latest posts by Nina Badzin (see all)