Hello readers! Did you get my first letter last week? I got tons of great responses, which makes me feel happy that I took the risk to try something new and unexpected to replace my old newsletter. I'm only sending  one to two letters per month so rest assured that I will never take over your inbox. If you sign up soon, I'll still send last week's letter because, well, because why not?
The bigger thing to tell you about this week is that I have a post on Kveller.com about my absolute TERRIBLE texting issues. The post is called "The Ten Commandments of Texting" because this week's Torah portion read in synagogues around the world tells the story of when the Jewish nation received the Torah, which specific attention on The Ten Commandments. See how I took that serious notion and made a silly post about texting? But it's really not a silly post because I am the first person to admit that I need a full texting intervention. I abuse texts in all the ways I'm suggesting we all stop abusing them. So yes, I speak from experience, not from a place of judgement. Let me know if I missed any rules that should be on this list.
And finally, this is a fun thing for me to share with those of you may happen to live in the Twin Cities. I'm speaking at Temple of Aaron in St. Paul on Saturday morning (Shabbat!) about the crazy challah bonanza that has gone on in my house this year. One of my post popular pictures on Instagram EVER was of Bryan helping to edit the speech.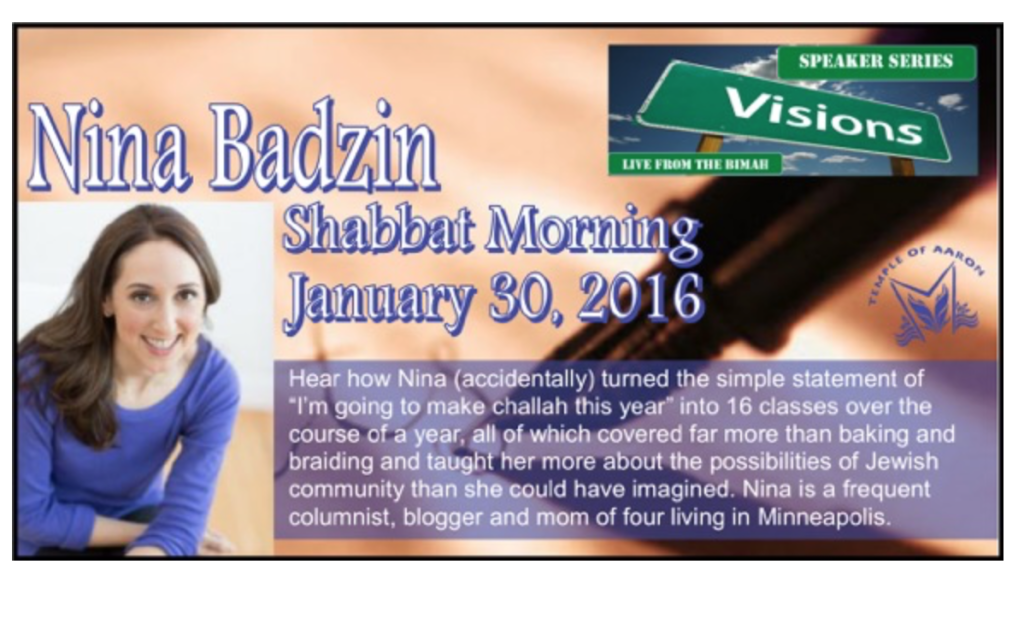 The following two tabs change content below.
Nina Badzin is a freelance writer, a lead writing instructor at ModernWell in Minneapolis as well as ModernWell's book club director. She reviews 50 books a year on her blog, writes reviews for other sites, and has a friendship advice column at The HerStories Project. She lives in Minneapolis with her husband and four children.
Latest posts by Nina Badzin (see all)