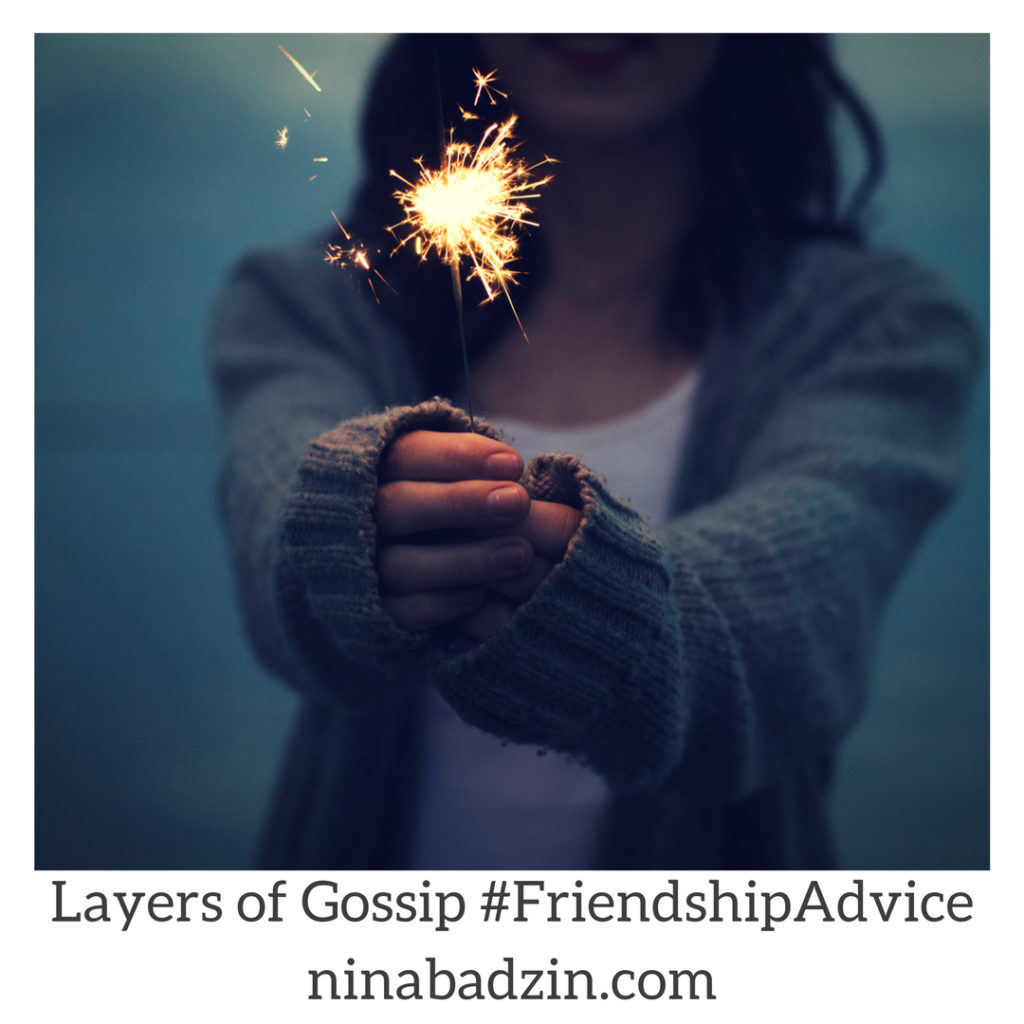 The November friendship question for my column at The HerStories Project centers on the issue of gossip and how much we actually want to (and should) know about what other people say about us.
Here's a riddle: If friend 'A' tells you something that friend 'B' said about you, who is acting like a crappier friend? Friend 'A' or 'B'? My answer to this month's letter writer will make my opinion clear. It also deals with a little bit of politics. Something for everyone! 😉
This is what we call layers of gossip, and I had LOTS to say about it in this month's question asking for my advice. I'd love to hear what you think about the topic. See you there!
You can leave an anonymous question for me here and see all the past topics here.




The following two tabs change content below.
Nina Badzin is a freelance writer, a lead writing instructor at ModernWell in Minneapolis as well as ModernWell's book club director. She reviews 50 books a year on her blog, writes reviews for other sites, and has a friendship advice column at The HerStories Project. She lives in Minneapolis with her husband and four children.
Latest posts by Nina Badzin (see all)