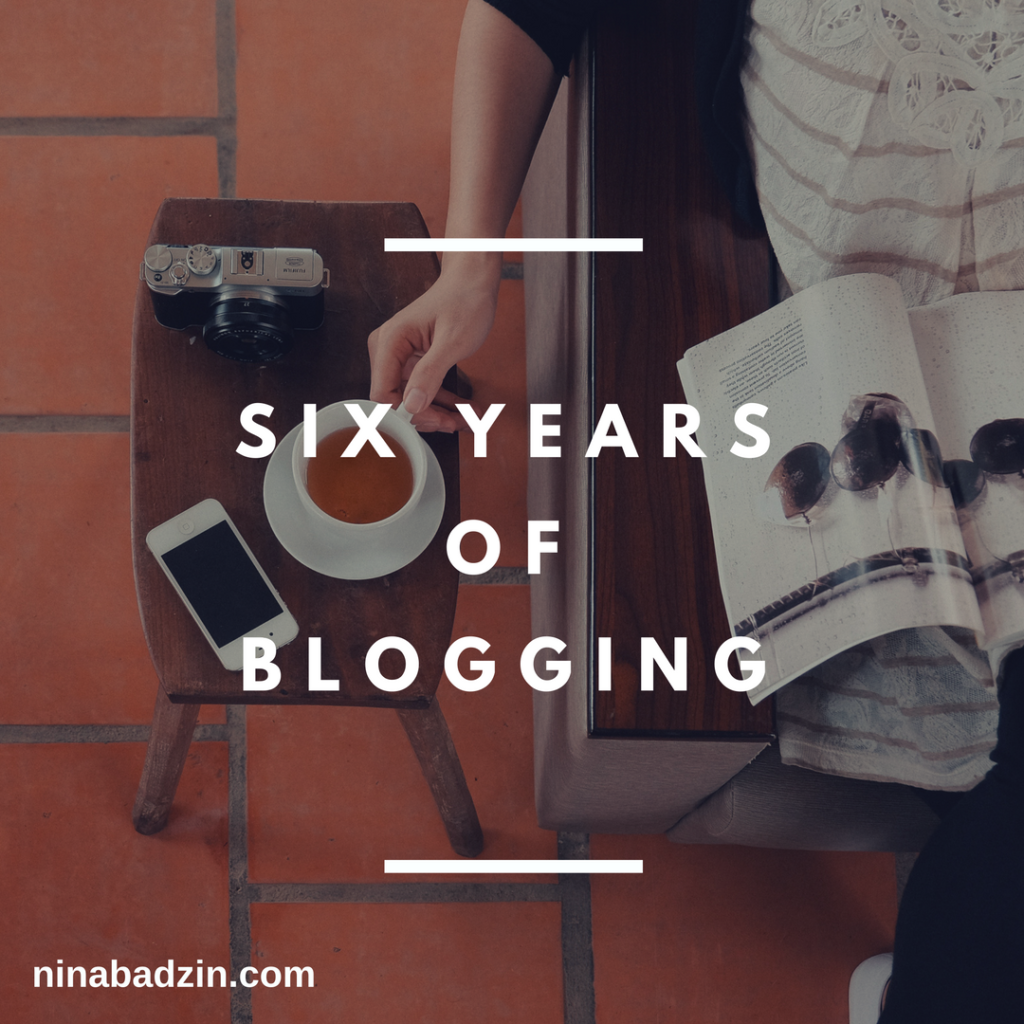 On November 18th, 2010, I published my first blog post. Every year since, on or around November 18th, I've written about why I started the blog and what I've learned that might help others. I put those posts along with all the other ones about writing, blogging, and social media on one organized page. (It's an extremely helpful page and one of the most popular ones here. Check it out!)
This year November 18th came and went without the typical hoopla or even a mention. I worried that at six years, I should have something more significant to announce than my site still being around. Perhaps a book deal should have happened by now. Perhaps by year six I should have stumbled on some specific and sensible niche for this site rather than circling around the same four or five topics without committing to any particular one.
I came down with a case of "the shoulds." You ever catch that virus?
I've struggled since November 18th (and at other times this past year) with that voice of doubt who questions everything I'm doing. The voice ignores the fact that I never thought I could be writer yet I have six years worth of published essays on other sites and in print, six years of book reviews, and work published in anthologies. She ignores the published short stories and the more recent work I've especially loved like two years of friendship advice columns and the fabulous local writing group I run with my close friend, Julie. The voice ignores that I like having a blog and freelancing for other sites and do not feel ready or interested in committing to a book-length project.
Julie suggested I give "that voice" a name so that I can tell it by name to shut up when I need to. I love the idea, and I'm still working on a good one for her. Or him? No, her. A man would be kinder.
Sometimes the inner critic is helpful though. She knows when I'm not pushing myself in a particular piece, and that kind of "should" has its use. I rely on her when I'm editing and should thank her, by name. But I need her to leave me alone in the draft phase. And when she calls into question who I am and what matters to me, then she needs to be put in her place.
My critic, that nameless voice, disregards more than the writing I've done and enjoyed. She ignores my husband, my four kids, my extended family, my house, my friends near and far, the volunteer work that matters to me, my other hobbies, and my health, which takes time in the form of cooking and exercising. She tells me to do something bigger and more important with my writing or close up shop once and for all.
Sometimes I get the direct and dreaded question from a real person, not even the imaginary voice: "When are you going to write a book?" But that's okay. I don't always get other people's career or personal choices either, nor do I have to. Those aren't my life decisions to "get." We don't have to understand each other's choices or approve of them. Attempting to get that approval is pointless and futile. (I've written about how family and friends might react to your writing at length here and elsewhere.) As for the inner critic, she will never, ever approve so please can we all stop trying?
So, I have nothing momentous to announce going into year seven of blogging. I will be doing more of the same. There's an excellent friendship question coming in a few days. I have a guest post about my upcoming 40th birthday coming soon on another site and several more book reviews to share. Oh! And if you're local, Julie and I have a few more spots in our Tuesday writing group starting on Jan 10th. (Sorry, the Thursday group is full.) We can come up with names for your inner critic if you want.
Fellow occasional doubters and "should" people, have you ever thought about giving your inner critic a name? Let's hear it below! 
The following two tabs change content below.
Nina Badzin is a freelance writer, a lead writing instructor at ModernWell in Minneapolis as well as ModernWell's book club director. She reviews 50 books a year on her blog, writes reviews for other sites, and has a friendship advice column at The HerStories Project. She lives in Minneapolis with her husband and four children.
Latest posts by Nina Badzin (see all)