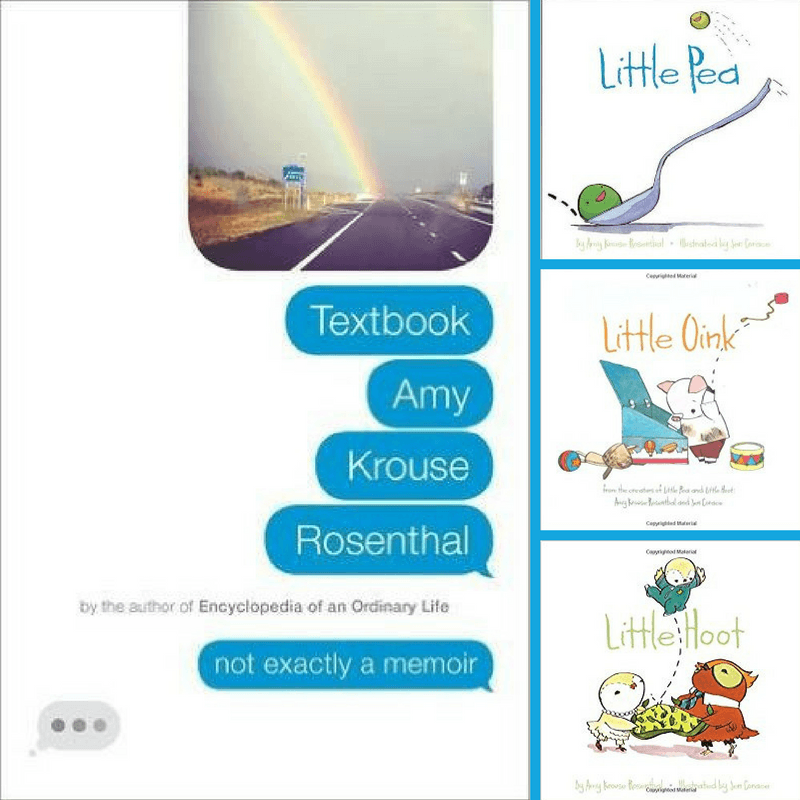 The world lost a much-loved writer this week when Amy Krouse Rosenthal passed away on Monday, March 13th at the age of 51. I never met her, but through her work, I felt like I knew her. Countless readers have likely thought the same thing. Her piece in the New York Times Modern Love section on March 5th went viral, touching millions of readers who were perhaps discovering Rosenthal for the first time. I recommend everything she's written for children (the Little Pea series is especially clever), and I'm a huge fan of her two memoirs for adults, Encyclopedia of an Ordinary Life and Textbook Amy Krouse Rosenthal.
You can read my full review of Textbook at Great New Books this week.
---
POSTS YOU MIGHT HAVE MISSED:
The following two tabs change content below.
Nina Badzin is a freelance writer, a lead writing instructor at ModernWell in Minneapolis as well as ModernWell's book club director. She reviews 50 books a year on her blog, writes reviews for other sites, and has a friendship advice column at The HerStories Project. She lives in Minneapolis with her husband and four children.
Latest posts by Nina Badzin (see all)