For my April friendship column I tackled a question I've received a few times in my inbox and numerous times in person. It's all about how to stay friends with someone after your kids stop being friends. When I reached out to some of my wise confidantes, they added excellent advice to my answer.
Come see what we all had to say at The HerStories Project and add your opinion. Thank you! For all past questions look here.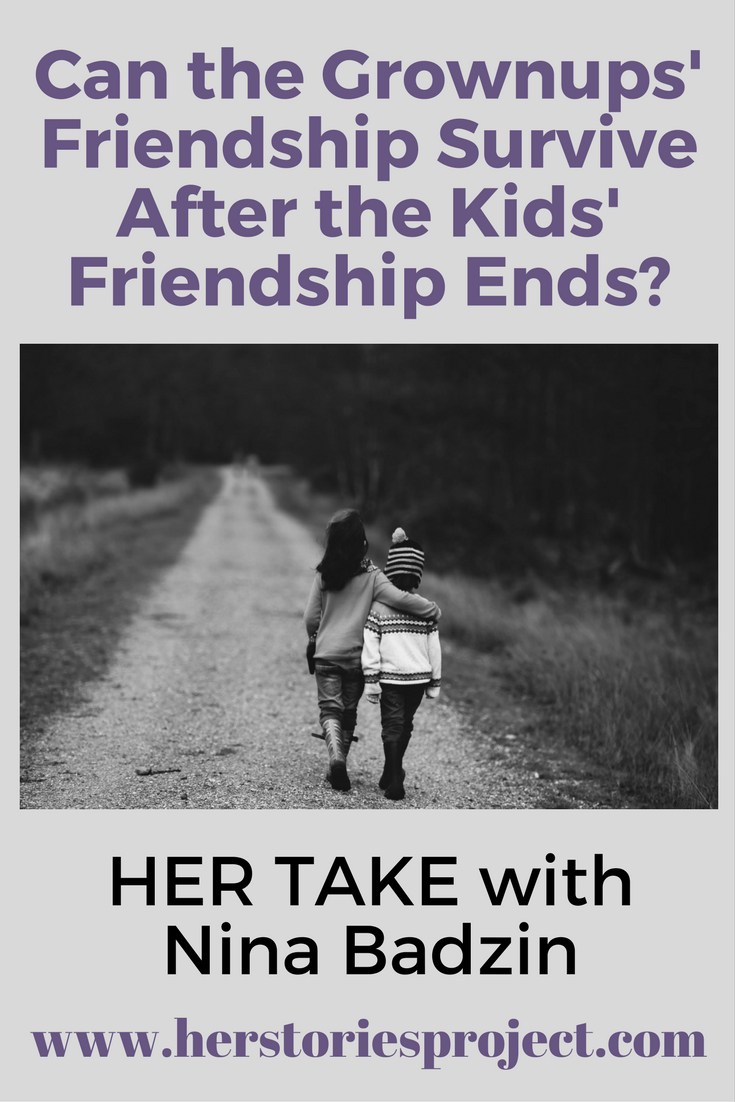 The following two tabs change content below.
Nina Badzin is a freelance writer, a writing workshop leader at ModernWell in Minneapolis, ModernWell's book club host, and the friendship columnist at The HerStories Project. She reviews 50 books a year on her blog and writes essays, short stories, and articles for other sites and print magazines. She lives in Minneapolis with her husband and four children.
Latest posts by Nina Badzin (see all)