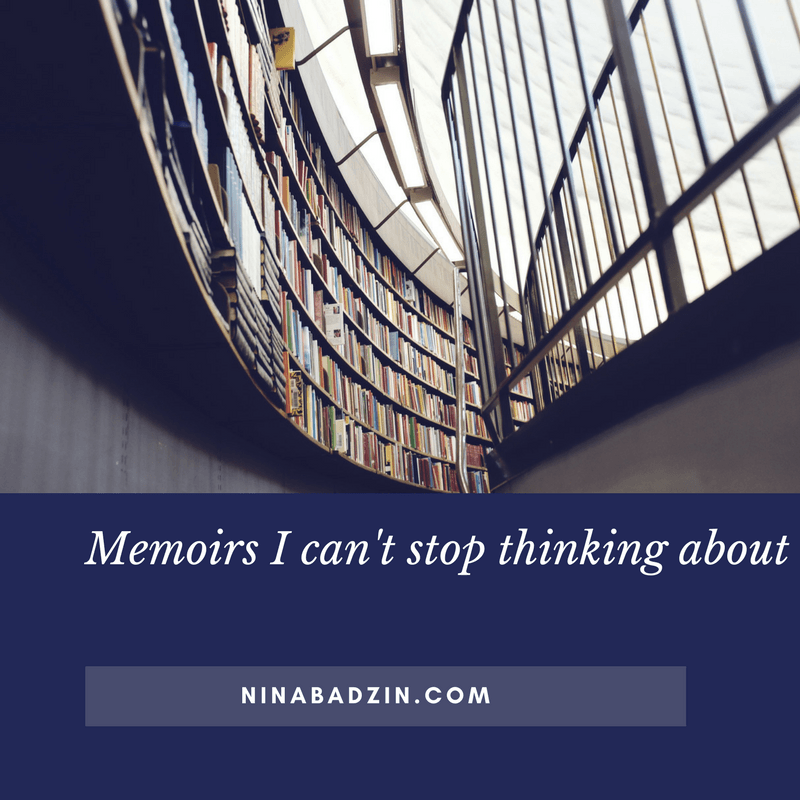 I read an equal amount of fiction and memoir and freeze whenever someone asks me for a favorite. Instead of "favorite," I think along the lines of, "What book am I still thinking about long after the last page?" The list below focuses on memoir.
The reasons I'm still thinking about these particular memoirs vary. Sometimes it's the nature of the story. More often it's the writing style and voice. Several of my choices below are not groundbreaking in the events described, rather, the way the authors told their stories drew me in. I suppose a combination of story and style/voice is the winning "formula" for me. A bunch of witty lines with no larger point doesn't do it for me either. I've read many more memoirs than the 5+ below, but these particular titles are the ones I find myself recommending repeatedly. Any unforgettable memoirs you'd add to my list? Let me know in the comments!
The Glass Castle: A Memoir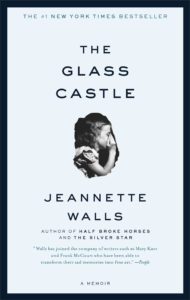 by Jeannette Walls: I read this book in 2006 and still remember so many details. I think The Glass Castle is the gold standard of memoirs with its incredible story of a dysfunctional family and how Walls and her siblings survive. I read this book in one sitting. If you liked The Glass Castle, you will also like Pretty Things Don't Break
 by Lauren Jayne, which is also an impossible-to-put-down story of family dysfunction and a child who creates a better life for herself.
Dress Your Family in Corduroy and Denim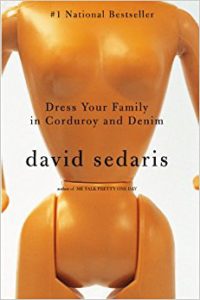 by David Sedaris: I love all of the Sedaris memoirs for the expert storytelling with spot-on commentary about society in general and family in particular. This one, however, has a chapter, "Consider the Stars," that I've come back to in my writing classes and even casually in conversation. Considering I first read the book in 2004 it's saying a lot that I still reference that chapter regularly. If you like David Sedaris, you might also like Sloane Crosley. I liked I Was Told There'd Be Cake more than her more recent essay collection.
Bossypants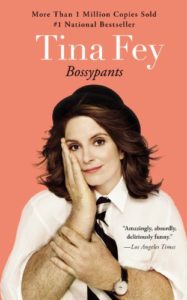 by Tina Fey: I have allowed several friends to borrow this book and if they take too long before returning it, I start asking when I'm getting it back. That's how much I love it. I especially loved and frequently reference the honeymoon chapter. If you liked Bossypants, you might also like Jessi Klein's essay collection You'll Grow Out of It, which I listened to while driving around or walking. I cried a few times from laughing so hard. I had to pull over my car once to collect myself. I'm not exaggerating. I wish I could remember the chapter. Might have been the Disney one.

I Feel Bad About My Neck: And Other Thoughts on Being a Woman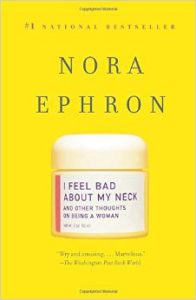 by Nora Ephron: Ephron manages to say what's on many of our minds, and she does so in the classiest way possible while still being hilarious. I respect someone who can write in a way that's clever and relatable without resorting to constant swearing or relying on the too-much-information method of drawing in readers. If you like Nora Ephron's work, you might also like Mindy Kaling's Is Everyone Hanging Out Without Me? (And Other Concerns)
 and her follow-up collection, Why Not Me?
.
Textbook Amy Krouse Rosenthal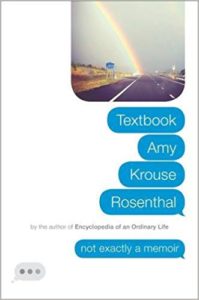 by Amy Krouse Rosenthal: I've mentioned this book and this author a dozen times between my blog, Facebook, and Twitter. You might remember Rosenthal's heartbreaking NYT Modern Love piece, "You May Want To Marry My Husband," which was published right before she died from ovarian cancer. Rosenthal's two memoirs and all of her work is the rare example when I can say there is nothing else like it. If you liked Textbook, I can only recommend Rosenthal's previous and equally unusual memoir Encyclopedia of an Ordinary Life
.
I am an affiliate for Amazon, which means I might earn a few cents when you purchase a book because you learned about it on my blog. 
---
The following two tabs change content below.
Nina Badzin is a freelance writer, a writing workshop leader at ModernWell in Minneapolis, ModernWell's book club host, and the friendship columnist at The HerStories Project. She reviews 50 books a year on her blog and writes essays, short stories, and articles for other sites and print magazines. She lives in Minneapolis with her husband and four children.
Latest posts by Nina Badzin (see all)