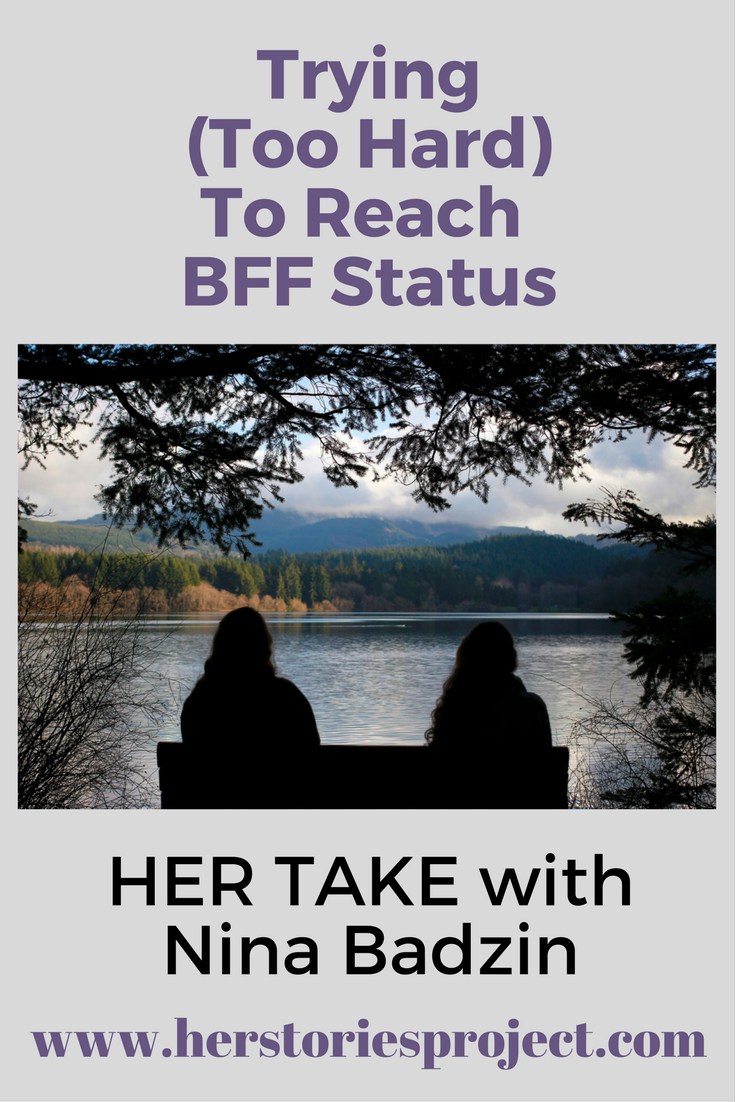 May's friendship advice starts with a letter from a woman (I'm assuming a young woman–hopefully I wasn't too harsh in my answer) who has her sights focused on making one particular friend her best friend. From the letter it is clear that this attempt is feeling forced.
While the letter might be an extreme example of forcing a friendship, I think this issue is one people deal with throughout life in a more subtle way. It's not uncommon that one person is more interested than the other in a close relationship.
How do you handle such situations? What advice can you give our letter writer?
Please read the letter at The HerStories Project and see what tips you can add to what I suggested.
---
What else have you missed around here? 
– Last week I shared the love song playlist I made during a bout of procrastination. I'm glad I took the time because I'm enjoying the listening experience so much! For some reason I've had Peter Cetera's Glory of Love on repeat most of all.
– Two weeks ago I discussed 5 memoirs I can't stop thinking about.
– Three weeks ago I gave a 3-month update on how I'm using (and loving) my Bullet Journal.
---
The following two tabs change content below.
Nina Badzin is a freelance writer, a writing workshop leader at ModernWell in Minneapolis, ModernWell's book club host, and the friendship columnist at The HerStories Project. She reviews 50 books a year on her blog and writes essays, short stories, and articles for other sites and print magazines. She lives in Minneapolis with her husband and four children.
Latest posts by Nina Badzin (see all)