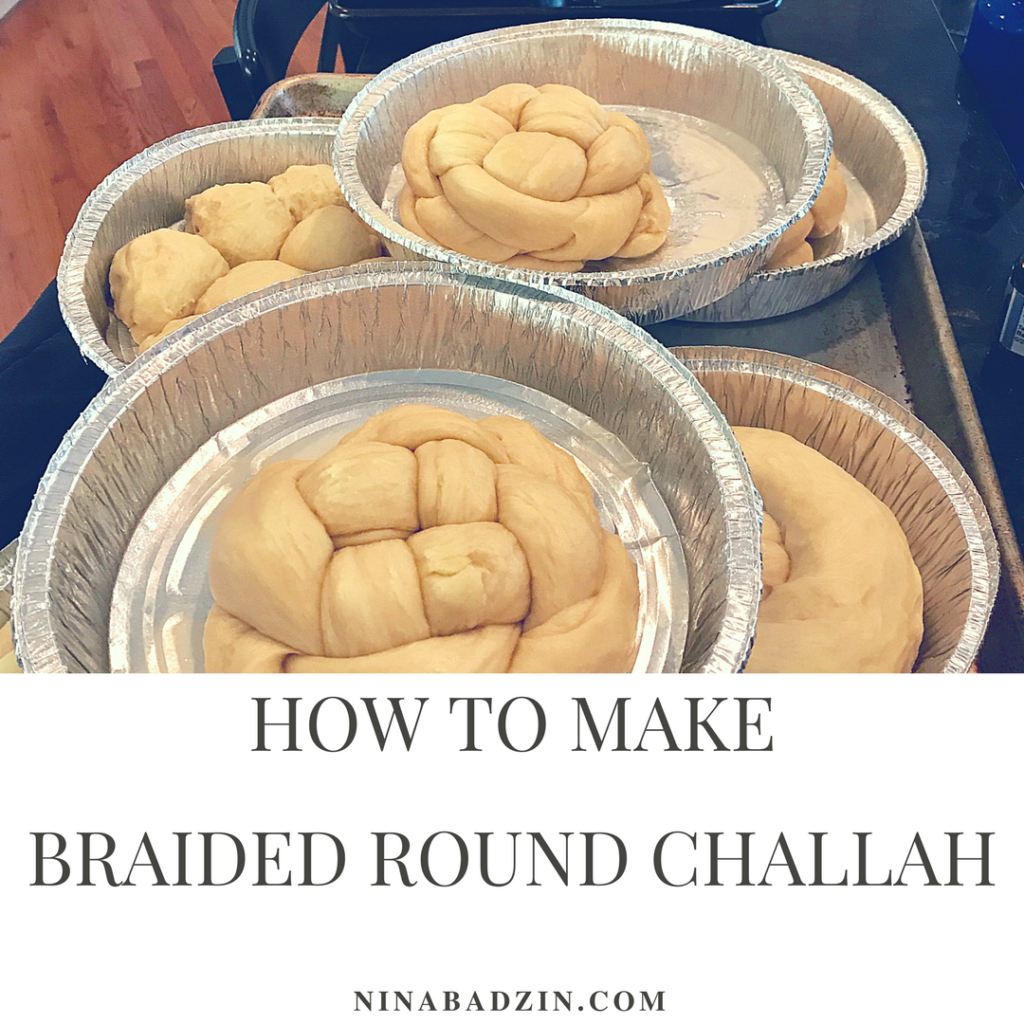 Happy Jewish New Year everyone! Can you feel the energy of a fresh start in the air? I'm grateful we get this annual opportunity for a deep system reset, and I can't remember a Rosh Hashanah when I couldn't use one.
If you've followed my blog in the past few years, you know I've hosted 20 challah classes with the help of my friend and rebbetzin Tzipporah Leah Kalatsky. Last year I wrote about the how and why of those classes at On Being so I'm not going to rehash the history of my group sessions here. I've mostly retired from the challah hosting gig anyway, but when Tzipporah Leah asked if I wanted to make round loaves together for Rosh Hashanah, I realized I missed braiding dough with friends.
I gathered some of my girlfriends this morning, all of whom have made challah
with me in the past, so we were able to mix our ingredients more efficiently than usual and spend extra time chatting while our dough was rising. We covered some of the Talmudic and mystical commentaries about why we make round loaves for the Jewish High Holy Days (Rosh Hashanah + Yom Kippur + Sukkot + Simchat Torah).
I can do no justice whatsoever to Tzipporah Leah's words, but we talked quite a bit about what I mentioned at the beginning of this post regarding the chance for renewal and the cycle of time in Judaism as cyclical rather than linear. (Similarly, Jews eat hard-boiled eggs after a funeral.)
There's a nice discussion of why we make round challah this time of year over at Aish.com. If you're in the Twin Cities and want to get your friends together to make challah, Tzipporah Leah will do classes at your house or her house! And another friend and rebbetzin I'm close to, Giti Fredman of Aish Minnesota, hosts regular classes as well. Send me a note (my email is at the end of this post) if you want me to help arrange that for you!
Now for the best part of this post! I took an extremely amateur quality video of Tzipporah Leah showing us how to make a braided round challah. I've only made round ones in the past by rolling one long string of dough and making a coil. The braided one definitely feels more festive for a holiday table.
Want the dough recipe I use with VERY specific instructions to help you along? Email me and I will send you a PDF to download. ninabadzinblog@gmail.com. Why won't I just put the link here? Well, the recipe feels kind of intimate with my notes all over it, and I like to know where it's going. 
ENJOY THE (very low quality) VIDEO I made of Tzipporah Leah's lesson! I hope it helps. SHANA TOVA! May you be inscribed in the Book of Life.
---
The following two tabs change content below.
Nina Badzin is a freelance writer, a writing workshop leader at ModernWell in Minneapolis, ModernWell's book club host, and the friendship columnist at The HerStories Project. She reviews 50 books a year on her blog and writes essays, short stories, and articles for other sites and print magazines. She lives in Minneapolis with her husband and four children.
Latest posts by Nina Badzin (see all)