Local friends, this one is for you. I'm giving away a ticket to a literary conference for writers and readers hosted by ModernWell in Minneapolis (394 and Penn). The conference is on Sunday, January 28th from 1pm-7pm. You don't even have to hang out with me if you win. The ticket is ALL YOURS! 🙂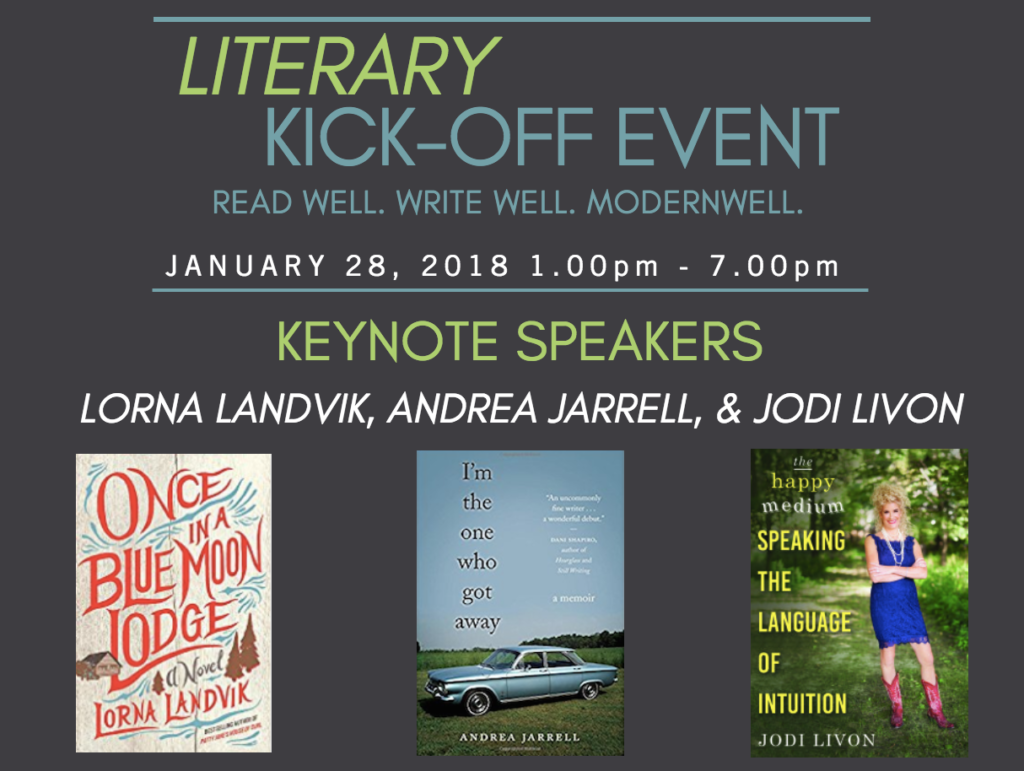 MORE INFO ON THE CONFERENCE: 
This conference is for readers and writers to connect with one another, be inspired by and have an opportunity to meet with featured guest authors, agents, publishers, and editors. During the daylong conference, attendees may attend keynote and panel discussions, classes, and workshops. Attendees will enjoy snacks and beverages throughout the afternoon and appetizers and wine will be served at 5:30.

Keynote Speakers: LORNA LANDVIK, ANDREA JARRELL, & JODI LIVON

Featured Authors: BEV BACHEL, LAURIE BUCHANAN, NANCY CARLSON, MICHELLE COX, SHELLEY DEWEES, BETH DOOLEY, LORETTA ELLSWORTH, ANNETTE GENDLER, MACKENZIE L. HAVEY, JESS LOUREY, MINDY MEJIA, AMY REICHERT, SARAH STONICH & WENDY WEBB

Featured Agents & Publishers: JOANNA DEMKIEWICZ, DAWN FREDERICK & LAURA ZATS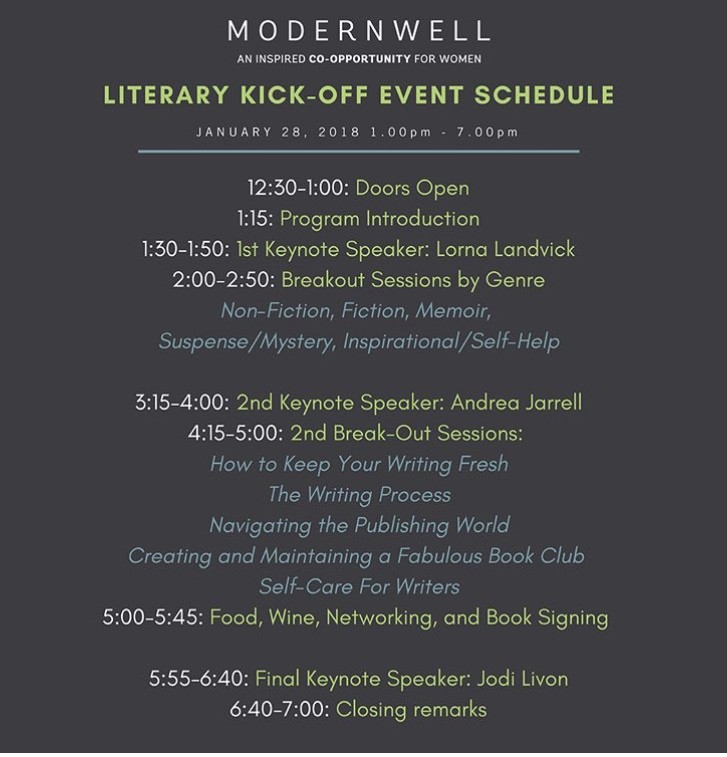 HOW TO WIN: To enter the drawing leave a comment saying you're interested. I will put your name in and let the winner know by Sunday, January 14th. Please only enter if you know you're available for a good chunk of Sunday, January 28th 1-7. There will be lots of great panels to attend!
HOW TO BUY TICKETS: (For ModernWell members AND non-members) Click here!
AND BY THE WAY: I run two writing groups at ModernWell along with ModernWell's owner, Julie Burton. We start our next session on 1/9. Our Thursday group is full and we have ONE spot left in our Tuesday group. Member and non-member pricing. Want it? Click here.
---
The following two tabs change content below.
Nina Badzin is a freelance writer, a writing workshop leader at ModernWell in Minneapolis, ModernWell's book club host, and the friendship columnist at The HerStories Project. She reviews 50 books a year on her blog and writes essays, short stories, and articles for other sites and print magazines. She lives in Minneapolis with her husband and four children.
Latest posts by Nina Badzin (see all)