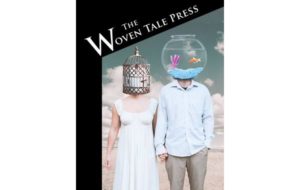 Pleased to have an essay on The Woven Tale Press, a literary site I learned about from following Lisa Romeo's blog. On Fridays, Lisa often posts links useful to writers, especially writers of creative nonfiction.
The essay is about having no niche as a writer. On one hand, I find that reality frustrating, but on the other hand, I'm happy that I'm not "stuck" with one topic.
This essay was accepted at The Woven Tale Press before I started NaNoWriMo in November (National Novel Writing Month). So the good news is that I actually AM working on that novel that I was only day-dreaming about in the essay. The rest of what I say about roaming around from topic to topic in my nonfiction work still holds true.
Have a great week everyone!
---
The following two tabs change content below.
Nina Badzin is a freelance writer, a writing workshop leader at ModernWell in Minneapolis, ModernWell's book club host, and the friendship columnist at The HerStories Project. She reviews 50 books a year on her blog and writes essays, short stories, and articles for other sites and print magazines. She lives in Minneapolis with her husband and four children.
Latest posts by Nina Badzin (see all)