ANTHOLOGIES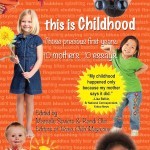 THIS IS CHILDHOOD:  10 mothers. 10 essays.
This collection of essays will make you laugh, cry, consider, wonder and remember. Ten of America's leading mother writers bring to life those precious early years with each essay focusing on a single age of childhood. Whether you are a new mom just starting on the journey of motherhood, or a mother who has gone through some or all of the first ten years, these essays bring insight – or bring you back.
This is Childhood includes prompts and places to write your own memories turning each age into a conversation, and a keepsake.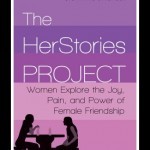 The HerStories Project: Women Explore the Joy, Pain, and Power of Female Friendship
The bonds of women's friendship can be more intimate than marriage, and just as essential to emotional health. From the childhood friend who broke your heart to the college roommate who witnessed you at your highest and lowest, from the lost friendship that ended bitterly to the devoted companion who is still in your life, from the bond that was forged due to shared grief to the shaky connection born with new motherhood, all women have stories to tell about their friendships. The HerStories Project: Women Explore the Joy, Pain, and Power of Female Friendship is a collection of essays from over 50 women writers, encompassing tales of friendship from the sandbox to the inbox.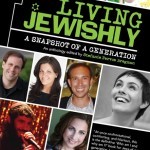 LIVING JEWISHLY: A SNAPSHOT OF A GENERATION, is a collection of personal essays and memoirs from Jewish 20- and 30-somethings from across the country. Each contributor brings a unique perspective as they tell their self-defining Jewish story. My essay explores the intricate wisdom of the laws of the Jewish marriage. Great press for the book here, and here.
A full list of my online essays can be found here.
A list of my published short stories is here.