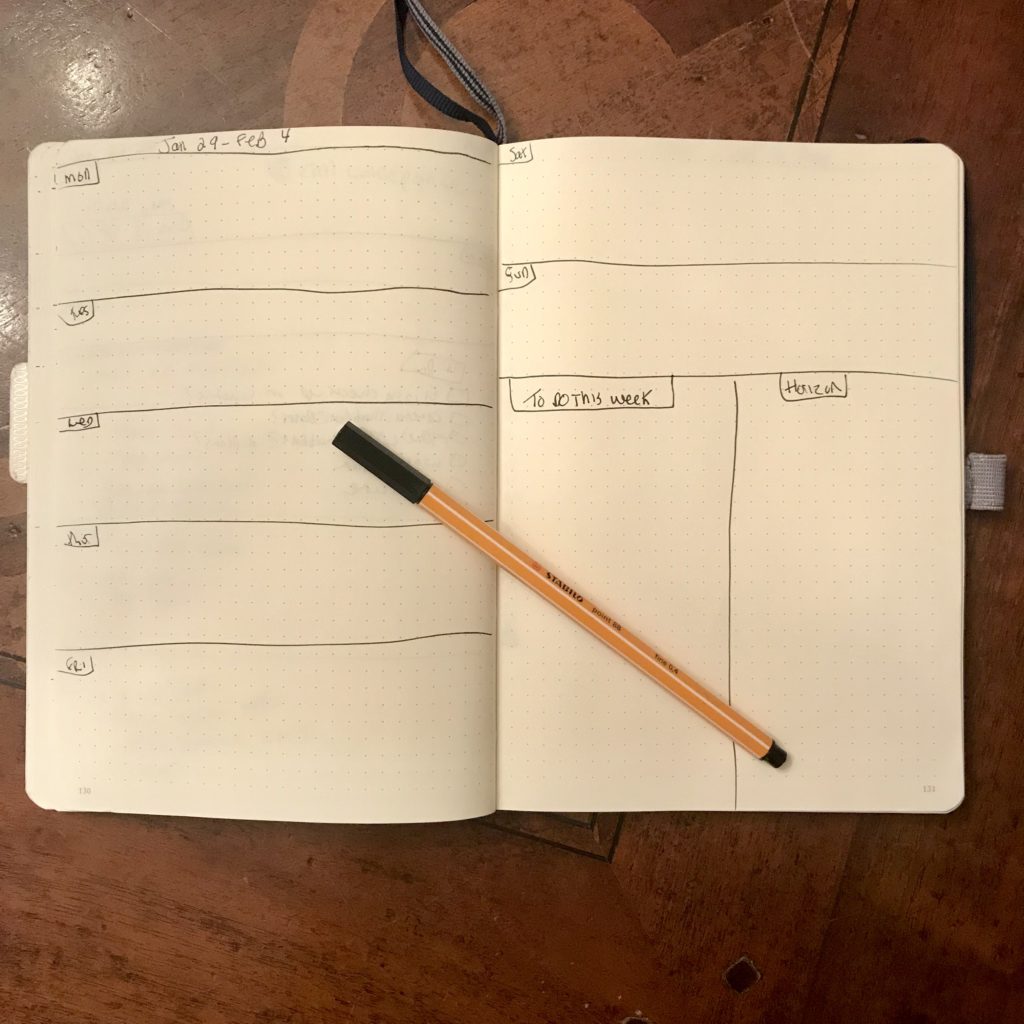 I've seen too many posts on Facebook from people who want to use a Bullet Journal, but fear "ruining it." As I responded to one acquaintance, "I'm not at all artistic, and I have horrible handwriting. I still LOVE my bullet journal. Don't worry about ruining it. There's no ruining, just using. Use it! Life is messy."
I've written three other posts about the Bullet Journal, which might be good to review if you're starting from the beginning of this process. If you just need some ideas for how to do a simple monthly and weekly setup, then stay right here.
Those posts:

My Bullet Journal Three Months Later
Let's get to a simple setup for monthly and weekly pages. You can use ANY notebook, but I like this one (as do many Bullet Journalers) because of the sturdy cover, dot pages, and two bookmarks. I did have to add the pen loop. Leuchtturm Pen Loop, Black.
#1. MONTHLY HABITS
I start each month with a habits chart, which I print from Bohoberry.com's tribe resource library. You need to signup for her newsletter to gain access to that section of the site. I change the habits I'm working on each month.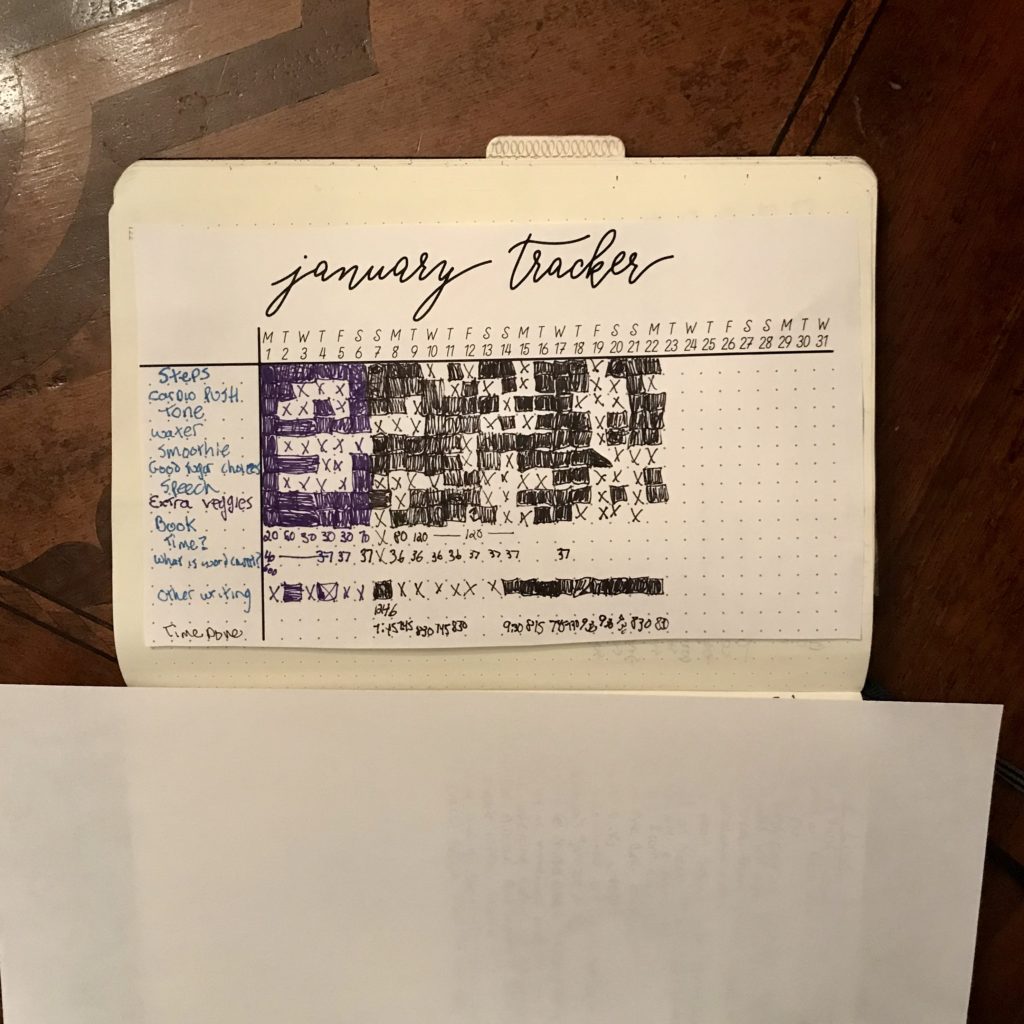 #2. MONTHLY ONE LINE A DAY
I also got this idea from Bohoberry.com. I write "one line a day" at the top of a page. Number the lines, and truly write only one sentence at the end of each day. A note to perfectionists: You have to let that go! You can see in this picture that I accidentally forgot to stop at 28 when numbering my February "One Line a Day" page. NO BIG DEAL. I crossed out the extra numbers and moved on with my life.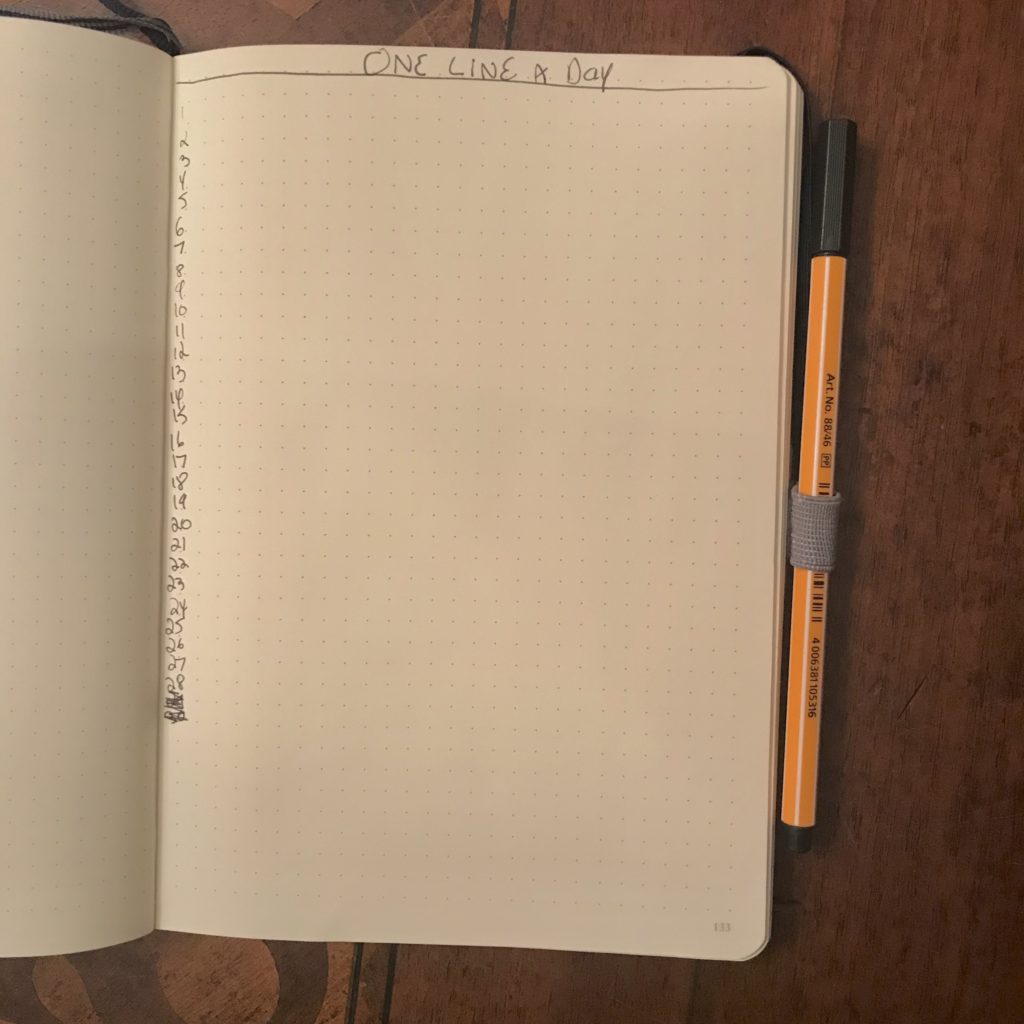 #3. SIMPLE WEEKLY SETUP
My weekly setup changes from time to time, but this is the format I've been using for the past few months. On the left side of each day, I will jot down any major appointments. But I do still use my iPhone and coordinating iCal on my laptop daily to view appointments and make future ones. On the right side of each day, I will write my to-do items for that DAY. (Not for the week in general.)
Now, look at the right side of the notebook. I have two lists that will soon fill up with items. The left side is for the to-do items that needs to be done by the end of the week, perhaps not on any specific day. On the right I will put the things I need to add to future to-do lists. I call that list "on the horizon."
Note the total lack of nice handwriting, colors, or pretty pictures. This is my functional, simple Bullet Journal. I hope anyone nervous to dive in will trust me that your notebook does not have to be Instagram worthy.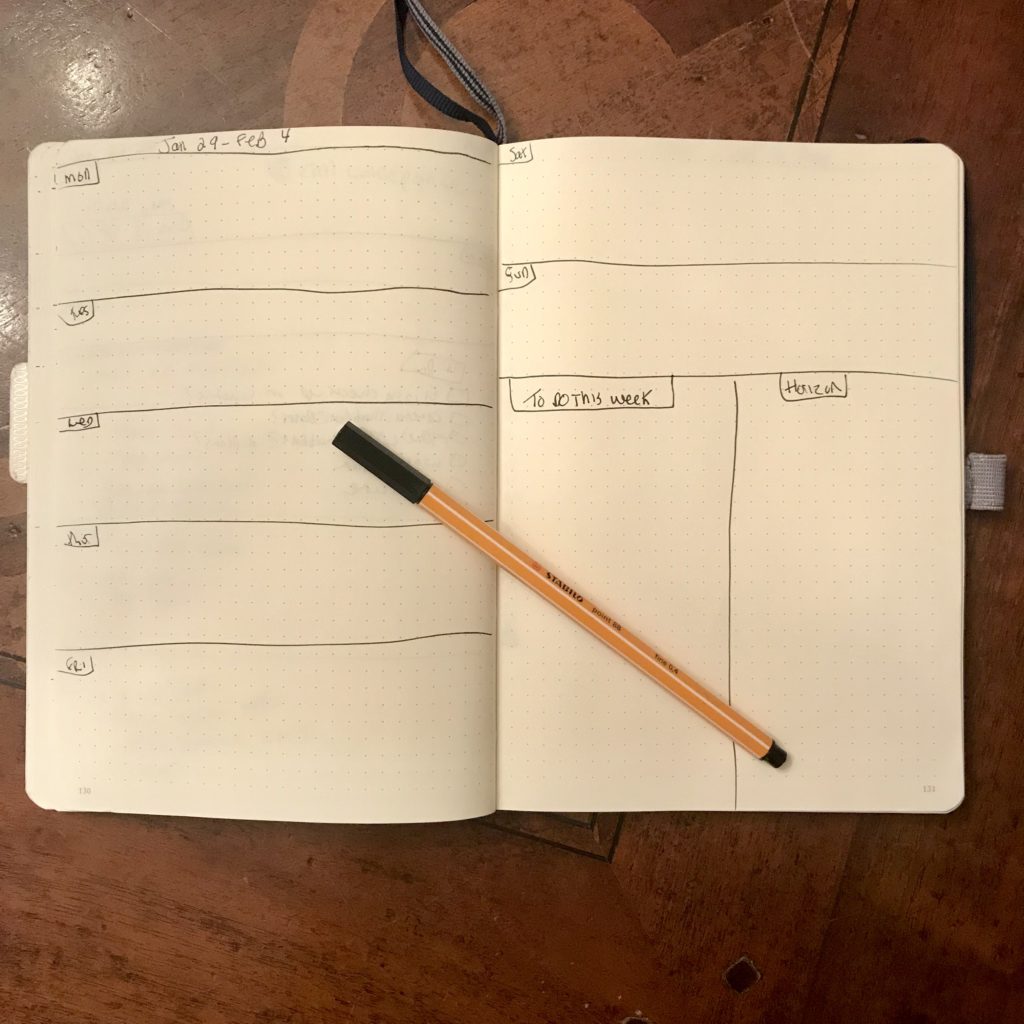 Good luck and feel free to ask questions! Nina 🙂
---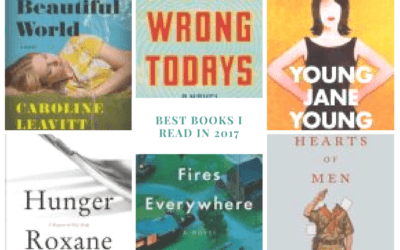 I sort of hate picking my "best books of 2017." But I do love tradition and it's tradition to choose my top reads so here we go in no particular order. To see all 50 books I read in 2017 and what I thought of them, click here. I liked and even loved WAY MORE than six....
read more