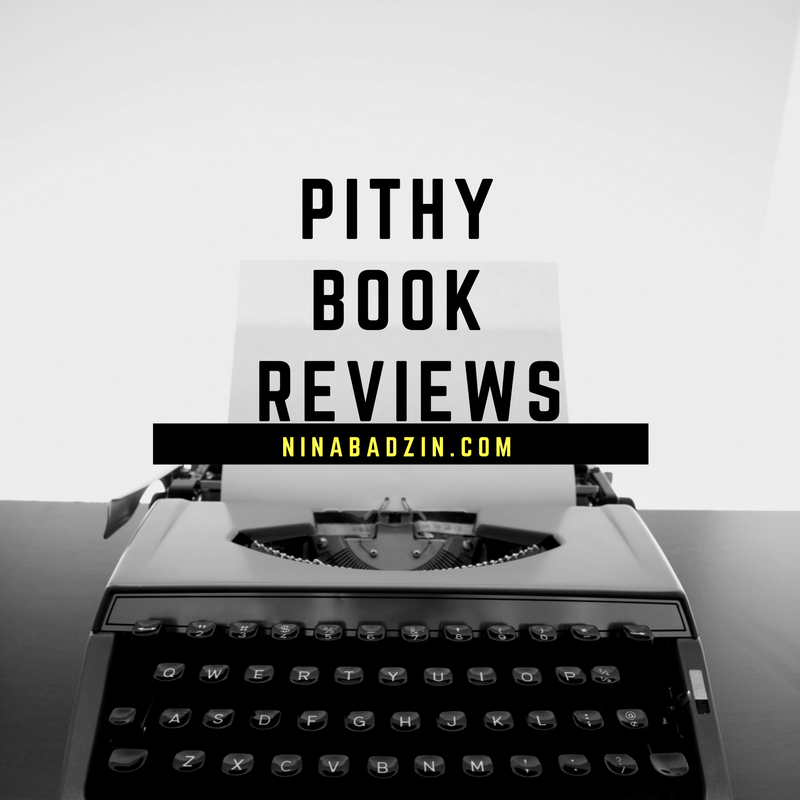 #1. Encyclopedia of an Ordinary Life
 by Amy Krouse Rosenthal 
I could have finished it in one sitting, but I enjoy Rosenthal's voice so much that I don't want it to end. This is an usual book concept. Read the description in the link to understand it! It was given to me as a gift from a dear member of the writing group I co-lead in Minneapolis on Thursdays. Thank you again, Carolyn!
#2. Swimming Lessons by Claire Fuller 
This was my December pick from The Book Of The Month Club. Liked but did not obses over it. Definitely a good read though.
#3. On Living
 by Kerry Egan
This book of reflections from a hospice chaplain came into my life at the perfect time. It's a beautifully written account from someone who has been there in the last days for many others' last days. Incredible wisdom.
#4. Scratch: Writers, Money, and the Art of Making a Living
 by Manjula Martin
I enjoyed this nonfiction collection of essays about making money (or not) as a writer. It was as an advance copy from netgalley.com. I chose it because I really liked Martin's magazine, also called Scratch, which shut down last year. Some of the essays were more relatable to me than others. I especially liked the interviews with Cheryl Strayed, Roxane Gay, and Susan Orlean.
#5. Today Will Be Different
 by Maria Semple
The narrative pace was a little hard for me to follow, but I did like the voice. I'd say I liked, but by no means loved it. Quick read, which I did like!
#6. The View from the Cheap Seats: Selected Nonfiction
 by Neil Gaiman
Thick book of essays, but actually a quicker read. I liked it a lot, but I definitely skimmed more than read many of the essays.
#7. You Can't Touch My Hair: And Other Things I Still Have to Explain
 by Phoebe Robinson
This memoir is a comedian's take on race and feminism. It's a light touch (tons of pop culture references) to a heavy topic. I did the audio because whenever a standup comic or any type of comedian writes a memoir, I like to hear the voice.
#8. The Best of Adam Sharp: A Novel
 by Graeme Simsion 
I really liked this novel from the author of The Rosie Project. I found Adam charming and relatable as a narrator, and I found the situation of wondering about a long lost love relatable as well. (Even if the chapters taking place in France were not exactly, um, relatable.) Thank you to netgalley.com for the early review copy.
#9. Bee Season by Myla Goldberg
Rereading this one, a favorite from around 2000.
#10. The Private Life of Mrs Sharma
 by Ratika Kapur
I liked the premise of this book, but the narration was too dark and stark for my taste and the ending was abrupt and felt unfinished.
#11. Textbook by Amy Krouse Rosenthal
A strange and wonderful memoir by a unique, wonderful writer who sadly died on March 13th, 2017 at the age of 51. This is one you can read in 40 minutes. You have to appreciate Rosenthal's different approach to writing, which I 100% do.
#12. Perfect Little World by Kevin Wilson
This was my February Book of The Month Club selection. Was only okay. Loved the concept, but it fell flat for me.
#13. Thrill Me: Essays on Fiction
 by Benjamin Percy 
I love Benjamin Percy's writing advice and the voice with which he tells it. I mean the voice on the page, but his voice in person is also incredible. Google him and look for an audio.
#14. Talking as Fast as I Can: From Gilmore Girls to Gilmore Girls (and Everything in Between)
 by Lauren Graham
Did the audio and it was great! A must for Gilmore or Parenthood friends.
#15. My Jewish Year: 18 Holidays, One Wondering Jew
 by Abigail Pogrebin
Enjoyed a lot of new idea for the holidays. I wrote a review/personal-essay about the book at The Wisdom Daily.
#16. The Widow of Wall Street: A Novel
 by Randy Susan Meyers
I read this one quickly and really loved the storytelling. Now I feel compelled to go back and poke around the Madoff story again (which this novel is based on).
#17. Hourglass: Time, Memory, Marriage
 by Dani Shapiro
On deck!
---
*Links lead to Amazon, which pays me pennies as an affiliate at no cost to you, and (barely) helps cover some costs of running the blog. 
FIND PREVIOUS BOOK LISTS HERE
---