I'm up on The Mid with a piece about how I used to obsess over decisions like what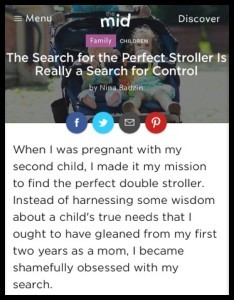 stroller to get, what to pick out for crib bedding, and other very obviously unimportant matters. Was it all really about strollers or crib bedding? Of course not.
Those obsessions were an exercise in a false sense of CONTROL.
Join me at The Mid!
______________________________________________________
ALSO! Did you know I'm doing a regular advice segment LIVE on The Jordana Green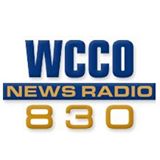 Show on CBS WCCO radio (channel 830 in the Twin Cities)?
Last week Jordana and I talked about whether married people can maintain friendships with people of the opposite sex and/or make new opposite sex friends.
This week (around the 18 minute mark) Jordana and I spoke about whether or not friends and colleagues should discuss their salaries.
I keep an updated list of the podcasts here.