by Nina Badzin | Apr 27, 2016 | Friendship, Writing
You guys, this is more than a book giveaway. Today's post about debut author Julie Burton is about that rare new effortless friendship with so much great chemistry that when one of you says, "let's have coffee," you actually put a date on the calendar then you don't stop scheduling regular coffee dates, walks, and work sessions for the next three years even though neither one of you has the time or need for a new close friend. See! I was even too busy to break up that run-on sentence.
And from a reading perspective have you ever finished a book and wished you were friends with the author? How lucky for me that after reading Julie's book, The Self-Care Solution: A Modern Mother's Must-Have Guide to Health and Well-Being, I was able to say, "Hey, this book is wise and wonderful and I get the author's ear all week long!"
Let's go back to the idea of new friends and skipping the acquaintance phase. I want to tell you about meeting Julie three years ago. For context, you need to know that I've been writing a friendship advice column since September of 2014 and for however many questions I've answered, I've received plenty more that were too repetitive to use. The theme of those repeat questions, including the one coming out next week that stood out enough to use, is what to do when you meet a great new person and want to take the acquaintanceship to the next level, but aren't sure how to make that happen. My friendship story with Julie is special because we transcended those uncertain and awkward beginning moments despite being ten years apart, both feeling blessed with many close friends and even casual friends, both trying to build our careers, and both having four kids (and husbands!). We had instant chemistry, which allowed us to cut through all the regular early friendship red tape to become true confidants and even business partners last fall with our beloved Twin Cities Writing Studio.
If I could describe that chemistry Julie and I experienced, I would be able to give the advice seekers who write to my column better ideas about what to look for when deciding if a new friendship is worth pursuing. The closest thing I have to an answer was something I read in Click: The Forces Behind How We Engage with People, Work, and Everything We Do by Ori and Ram Brafman. The Brafman brothers found that although some of this plutonic "friendship love at first sight" stuff happens with a bit of unexplainable, or at least immeasurable magic, if you analyze the times you felt an instant connection it's probable that one or more of what they call "the five accelerators" were at play. Those accelerators are: similarity, vulnerability, proximity, safe place, and resonance, which the Brafmans define as "the ability to stay present in the moment, be in tune with others, demonstrate empathy, elicit empathy from others, and generally be in the flow."
That resonance and also vulnerability describes what I love so much about Julie Burton. And if you read her book, The Self-Care Solution, you will know exactly what I mean. Julie's book, which is part memoir and part spot-on advice, should be the gift every new mom gets then the assignment for every experienced mom to reread a few years down the line or a few kids down the line. The book is about Julie's extremely honest story of struggling to take care of herself during different points in her life, and it is filled with the tools she used to lift herself up. Her desire to help others comes through with her grounded, practical, and guiding, loving tone. I called Julie several times as I read the book just to say, "WOW." I found the marriage chapter particularly compelling, which provoked some extra calls from me that week. What was so thought provoking about that chapter and the rest of the book? You have to read it to find out!
GIVEAWAY TIME!
With Mother's Day on the horizon, Julie's book would make a great gift for a friend, sister, sister-in-law–anyone! Of course I want you to buy a copy yourself. But I like to be a generous to my blog readers, so I'm going to buy a new copy for one of you. Simply leave a comment saying anything and don't forget to mention at the end that you want your name in the drawing. I will pick the winner using randompicker.com at 5:30AM on Wednesday, May 4th (which is the day my May friendship column comes out.) I'll announce the winner when I put up the link to that post. Good luck!
*Amazon links are affiliate links, which means I might earn two cents. Thanks, guys!
---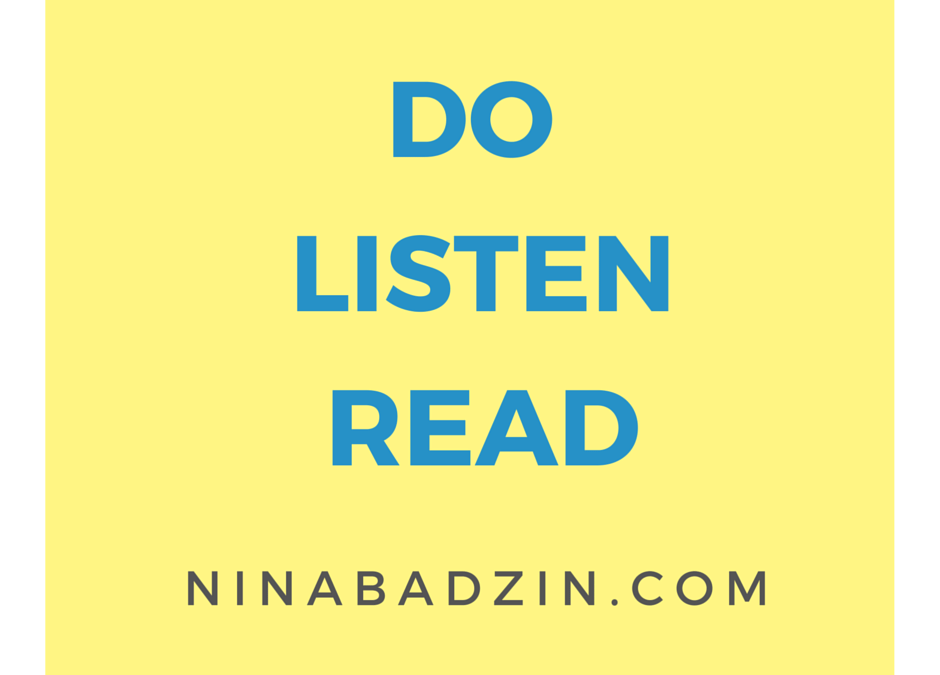 by Nina Badzin | Apr 19, 2016 | Do Listen Read, Reading | 0 Comments

DO Books of My Life: My fellow book nerd and writing/blogging friend, Allie Smith, invited me on her fabulous blog to talk about the books that have stayed with me in my life. I was so honored she asked and her introduction made me SO happy. First, what Allie wrote is... read more
About Nina Badzin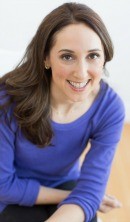 Welcome! I'm a freelance writer, an advice columnist at The HerStories Project, and a contributing writer for Kveller.com, and Great New Books. My essays have appeared regularly at Brain, Child Magazine, The Huffington Post, The Jewish Daily Forward, and have been syndicated in Jewish newspapers across the country. I am a co-founder of The Twin Cities Writing Studio, and I live in Minneapolis with my husband and 4 children. I'm so glad you found your way here.
Contact: TWITTER @NinaBadzin EMAIL: ninabadzinblog@gmail.com
Photo credit: http://www.salinajphotography.com/
SUBSCRIBERS GET MY CHALLAH RECIPE AND MY TWITTER TIPS!
FRIENDSHIP ADVICE!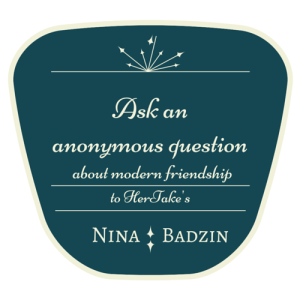 I'd love to hear your questions about friendship, difficult social situations, as well as online connections that could use some guidance. Ask me an anonymous question at The HerStories Project.
POPULAR POSTS ABOUT WRITING
POPULAR POSTS ABOUT FRIENDSHIP
Topics I Like to Cover
TWIN CITIES WRITING STUDIO!