I've been getting some great questions for my HerTake friendship advice column over at The HerStories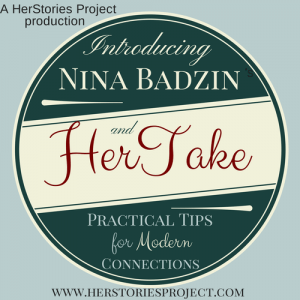 Project. I'm always taking new questions so feel free to try me! But the question I chose for November required such a detailed answer that I decided not to add a second one for this post. (And that was hard, because seriously there are some excellent ones on deck).
A part of me is tempted to do the column more than once a month because the questions are so good, and I don't ever want to close the contact form. Adding extra posts is something I need to consider with my editors Stephanie and Jessica!
Let's stay focused on the November theme though, which is about making new friends in a new city, but my LONG answer also works if you've been living in the same city and want to branch out to make new friends. You'll have to click over to The HerStories Project to see why this question earned all of my attention for this post.