Oy! It's been a busy week around here. You know I rarely post two days in a row.
So, after finishing my first stint as a judge for
a short story contest (at Mash Stories), I felt that experiencing the other side of the submission process yielded several lessons I wanted to share with my writer friends.
Soon after, I heard from Susan Maccarelli, who runs the very useful site Beyond Your Blog, that The Review Review was looking for submissions for their site. I've long used The Review Review as a resource when deciding where to send my stories and essays. It's a thrill to see my own tips now among the other bits of advice and reviews of literary magazines.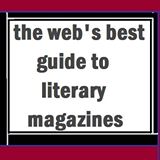 Check it out! I hope my experience helps. And, yes, it was pretty cool being on that side of Submittable for once.
AND in case you missed it yesterday, I had a piece at The Good Men Project for the first time. Would love to see you there, too!