by Nina Badzin | Feb 3, 2016 | Jewish "stuff"
If you've been reading this blog for a while, or we're friends in person, then you know that I'm overly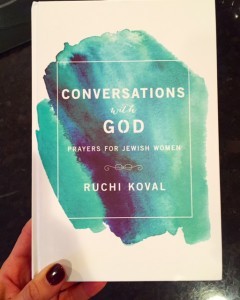 enthusiastic about most Jewish topics. I can get in a deep and serious conversation (OK, sometimes an argument) about synagogues, holidays, denominations, Jewish education, rituals, traditions, bar mitzvahs, Israel, Jewish food, Jewish identity, Jewish baby names, really Jewish almost anything. This link will take you to all of my Jewish posts on those aforementioned topics and others. There are MANY articles there from the past six years. Just last week I wrote about The Ten Commandments of Texting. I consider it both a gift and a curse that I can even make a non-Jewish topic a Jewish topic.
However, the one topic I've never written about is prayer. The truth is, prayer is an aspect of Judaism that has always been difficult for me.  And by "difficult" I mean: confusing, frustrating, empty, and boring. You know why? I was never taught to pray. Yes, I went to Hebrew school, had a bat mitzvah, and even went on to get confirmed after tenth grade. But the prayers I know are ones I learned by heart even though I did at one time learn the Hebrew letters. I know how to sound out Hebrew syllables. Those syllables, however, have no meaning to me because I do not have the vocabulary to access their meaning. When we say we can "read" a language, usually we mean we can comprehend, not just that we know how to pronounce the letters of that language.
The even BIGGER impediment to prayer for me has been that the English translations of the 2000-year-old prayers still have a stilted and meaningless feel to me. I can read a paragraph in English in the siddur (prayer book) and this is what my brain hears "Praise G-D, blah blah blah blah. Took you out of Egypt. Blah blah blah." I'm not kidding. That's what I hear. More and more as I have felt a need to access prayer, I have felt it more impossible to do so.
ENTER RUCHI KOVAL'S REVOLUTIONARILY NEW PRAYER BOOK: Conversations with G-D: Prayers for Jewish Women. It has truly been like an answer for my prayers.
Who is Ruchi Koval? Ruchi is a Rebbetzin/educator/speaker/writer who I have been following (hopefully not in a super creepy way) for about five years. I discovered Ruchi on her very original and honest blog called Out of the Orthobox. And eventually we developed a friendship online. She has offered me so much Jewish wisdom over the years, and I have offered her help as well in the areas of social media, blogging, other writer stuff. (Hey, I know my strengths.) We finally got to meet in person last year when she came to speak at Aish Minnesota's Women of Wonder event. We even had the chance to share a private meal.
When I heard Ruchi was coming out with a prayer book that would offer the Hebrew, the English transliteration, the traditional English translation, AND most importantly the "Ruchi translation," I knew there might be a chance I could access the idea of prayer.
You guys, I was more than right. I am absolutely blown away by how easy reading Ruchi's translations has been for me. These are prayers I've seen ("seen" not felt) my whole life with some new-to-me ones mixed in, too. I can actually make these prayers MEAN SOMETHING for the first time. I feel inspired to try a few prayers every day. I feel inspired to take my candle-lighting up a notch on Friday nights and to take my challah baking prayer up a notch. I feel like I can talk to G-D in a way I had never considered before. And I really need that now more than ever.
For goodness sake, I wouldn't gush like this about a PRAYER BOOK of all things if I didn't mean it from the bottom of my heart. Even Bryan, my husband, read the translations and said he wants a copy for himself. He thinks they're brilliant and he doesn't throw that word around lightly. I love these translations so much that I want to buy a copy for two of my readers. TWO! Ruchi sent me my own copy so I didn't get a chance to support her new endeavor with a purchase. Therefore, I'm spreading the wisdom to two of my readers (even if you're a brand new reader, that's fine).
HOW TO ENTER THE GIVEAWAY: I'm not into hoops and annoying things to win stuff on blogs. Just leave a comment saying you're interested in entering the drawing. On Tuesday, February 9th at 10:00PM I will randomly pick two winners using randompicker.com. If you win I will email you asking for your address so I can send you a copy.
And if you don't win, you should buy a copy for yourself and one for your daughter and another for a bat mitzvah gift!
Have a great week everyone! 
Do you receive my occasional newsletter that is really more like a personal letter?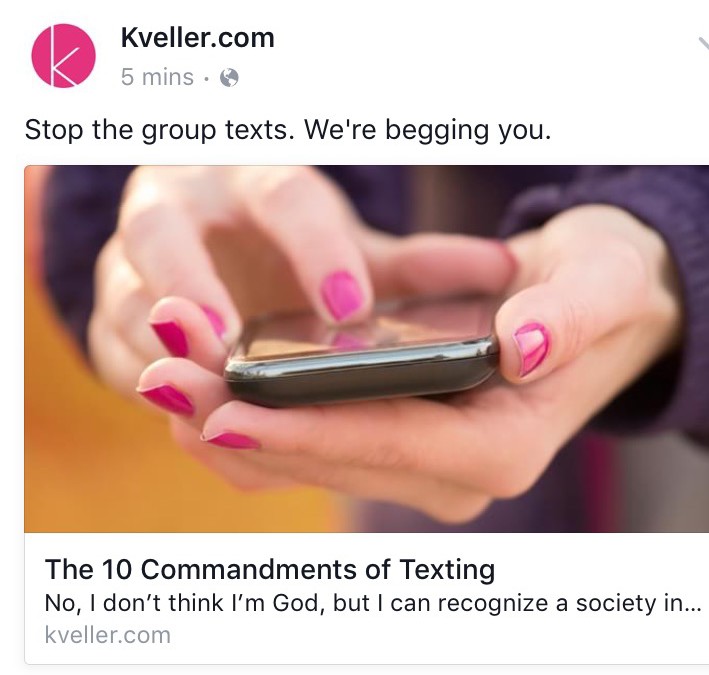 by Nina Badzin | Jan 27, 2016 | Friendship, Improving my Habits, Jewish "stuff", Marriage, Social Media Tips | 0 Comments

Hello readers! Did you get my first letter last week? I got tons of great responses, which makes me feel happy that I took the risk to try something new and unexpected to replace my old newsletter. I'm only sending  one to two letters per month so rest assured... read more
About Nina Badzin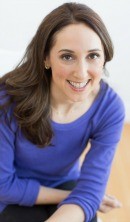 Welcome! I'm a freelance writer, an advice columnist at The HerStories Project, and a contributing writer for Kveller.com, and Great New Books. My essays have appeared regularly at Brain, Child Magazine, The Huffington Post, The Jewish Daily Forward, and have been syndicated in Jewish newspapers across the country. I am a co-founder of The Twin Cities Writing Studio, and I live in Minneapolis with my husband and 4 children. I'm so glad you found your way here.
Contact: TWITTER @NinaBadzin EMAIL: ninabadzinblog@gmail.com
Photo credit: http://www.salinajphotography.com/
SIGNUP FOR MY NEWSLETTER! (I never send more than two a month. And they're real letters!)
FRIENDSHIP ADVICE!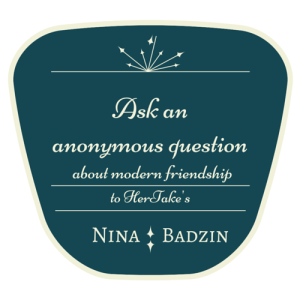 I'd love to hear your questions about friendship, difficult social situations, as well as online connections that could use some guidance. Ask me an anonymous question at The HerStories Project.
POPULAR POSTS ABOUT WRITING
POPULAR POSTS ABOUT FRIENDSHIP
POPULAR POSTS ABOUT PARENTING
Topics I Like to Cover
TWIN CITIES WRITING STUDIO!