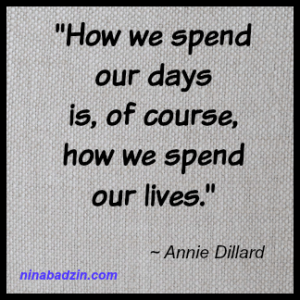 This week is the Jewish holiday of Purim. (It starts Wednesday night.) This is my 4th or 5th year writing about different Jewish holidays, and I always worry that as the holiday approaches I will have nothing new to say. Of course that never happens!
Have you ever read the same book more than once? Seen the same movie three times? The story may stay the same, but as we grow and experience life in different ways, we see those same words and scenes in a new way, too. Likewise, the same holidays and the texts they come from (in this case, The Book of Esther) always reveal something new to me each year.
This year I found a message in Queen Esther's story that I had never quite noticed in the past about recognizing joy where it already exists and increasing joy where it doesn't exist. As one of my favorite writers, Annie Dillard, said, "How we spend our days is, of course, how we spend our lives." Why not find the most joy possible every single day?
Join me at tcjewfolk.com to read more.