I'm excited to report that I got my first piece into The Wisdom Daily, a site I've long enjoyed and respected.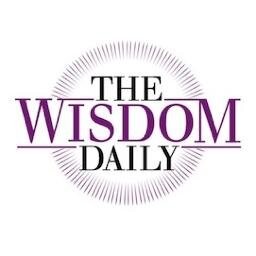 Just when I thought I had nothing new whatsoever to think, say, or write about Passover, I surprised myself.
My essay, which I called the "The Middle Matzah and Those Who Heal Us' but they called "The Book That Reveals a Hidden Seder Message About Healers" is about a new way I found to connect to the seder this year. Something I read in a recently published memoir by Abigail Pogebrin encouraged me to think and write about the loss of my nephew, even if just for a paragraph or two.
I hope you'll click over to the piece. It's always a little nerve-wracking to have work in a new venue for the first time. Thanks for your support!
---
The following two tabs change content below.
Nina Badzin is a freelance writer, a writing workshop leader at ModernWell in Minneapolis, ModernWell's book club host, and the friendship columnist at The HerStories Project. She reviews 50 books a year on her blog and writes essays, short stories, and articles for other sites and print magazines. She lives in Minneapolis with her husband and four children.
Latest posts by Nina Badzin (see all)