I'm a Minneapolis-based freelance writer, advice columnist, co-founder of The Twin Cities Writing Studio, wife, and mother of four. I've written extensively on friendship, parenting, marriage, health, Judaism, changing habits, book reviews, best practices for writers using social media, how to get started blogging, and more. I've also had short stories published in over a dozen literary magazines, features in local print magazines, and essays on a variety of topics on numerous websites.
Where I've Been Published
(Many of my articles are linked here, but a general overview is below.)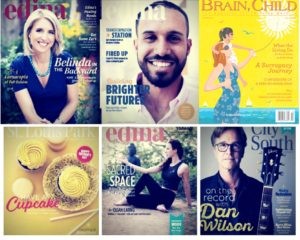 Essays and Other Articles
I have been (and in some cases am currently) a contributing writer at Brain, Child Magazine, City South Magazine, Edina Magazine, The HerStories Project, The Huffington Post, The Jewish Daily Forward, Kveller, TCJewfolk, and Writerunboxed.
I've also had work in Beyond Your Blog, BlogHer, The Good Men Project, Gretchen Rubin's Happiness Project Blog, Mamalode, Mamapedia, The Mid, Modern Loss, Motherwell Magazine, Mothering, Nameberry, On Being, Reading Rainbow, The Review Review, Role/Reboot, Scary Mommy, The Sunlight Press, The Times of Israel, Today Show's parenting site, Twin Cities Daily Planet, The Wisdom Daily, and Write it Sideways.
Fiction
My fiction has appeared in Compose Journal, The Drum Literary Journal, First Day Journal, The Ilanot Review, Independent Ink Magazine, Literary Mama, Mash Stories, Midwestern Gothic, Monkeybicycle, Pedestal Magazine, The Potomac, Sleet, Scribblers on the Roof, and Talking Stick Journal.
Book Reviews
I contributed book reviews to Great New Books for five years. I also obsessively keep track of the books I read. I write pithy blurbs of at least 50 books a year and love the freedom to write about any books that strike my fancy. I rarely accept requests from authors and publicists to review books in exchange for a free copy. I'm swimming in free books and am hesitant to add more to my nightstand and Kindle. Thanks for understanding.
Email: ninabadzinblog@gmail.com