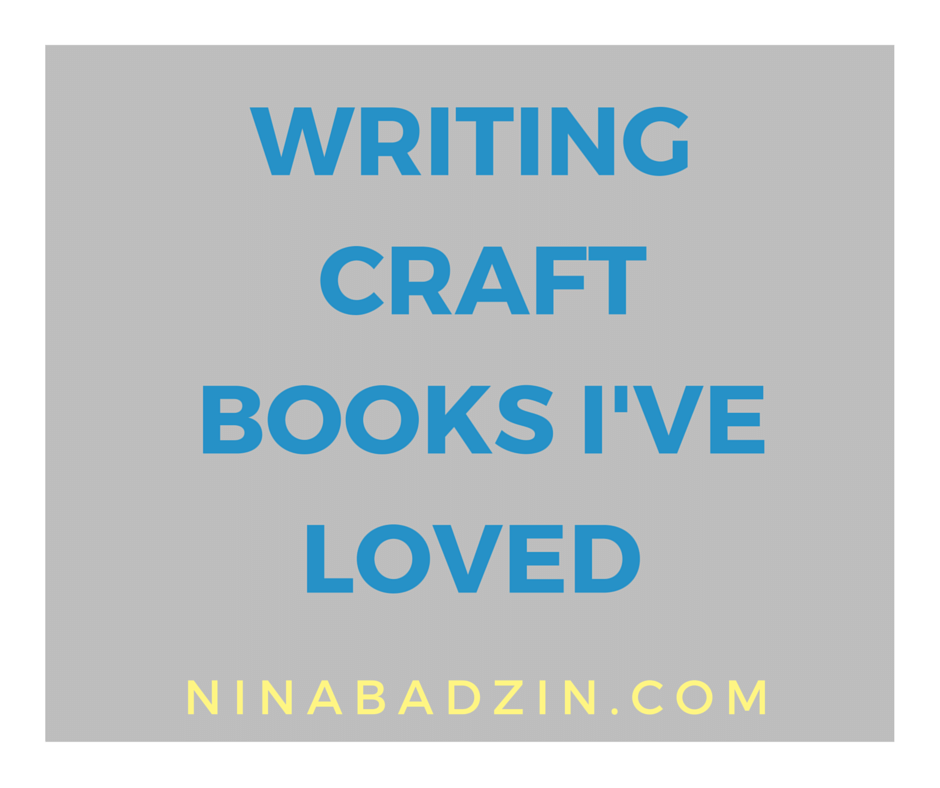 I've discussed the long and winding story of my writing path in several posts so I won't repeat all of those details. If you're wondering how and why I started writing (Bueller? Bueller?) start with "Writing Advice From My Husband" because it's a favorite around here. You could also read "The Worst Writing Teacher Ever," "I'm Not an Aspiring Novelist," and "When I Was Pre-Law and Other Wrong Turns Towards the Right Path."
You still awake? Since January 2007 when I first decided to stop whining about wanting to be a writer and actually opened a blank document on Word, I've used some helpful writing books. Some of those books helped me with fiction and some with non-fiction.
I think one of the best resources for writers is simply to read the kind of work you want to write (and other genres as well). But I've also loved using craft books for inspiration and direction. After paying for college and a M.ED in education, I'm sort of done investing in my higher education at this point. (No MFA for me!)
Here's a list of craft books I've used and that I highly recommend.
Good Prose: The Art of Nonfiction by Tracy Kidder and Richard Todd My favorite passage is about essays and it describes exactly why I love writing them: 
You ask the reader to take you seriously, to honor your conviction even if your ideas provoke more than they persuade. You want engagement  at least as much as you want belief. You welcome the silent dialogue with the reader, even if the reader is disputing with you. After all, you are often in dispute with yourself: beliefs are reached in the course of writing, and essays trace the course.
The Writing Life by Annie Dillard My favorite quote answers the question of what you should write about:
There is something you find interesting, for a reason hard to explain. It is hard to explain to you because you have never read it on any page; there you begin.
Bird by Bird by Anne Lamott My favorite quote (though it was next to impossible to pick just one) is about how to begin:
Almost all good writing begins with terrible first efforts. You need to start somewhere. Start by getting something–anything–down on paper.
On Writing by Stephen King My favorite quote gives me hope.
If you want to be a writer, you must do two things above all others: read a lot and write a lot. There's no way around these two things that I'm aware of, no shortcut.
Use Your Words: A Writing Guide for Mothers by Kate Hopper Kate Hopper's Use Your Words has the best guided writing exercises I've ever used. Her prompts and exercises are most appropriate for writers who write about the parenting experience, but I think they'd be useful for any writers of creative nonfiction.  Writers: What books on the craft of writing have you found most helpful?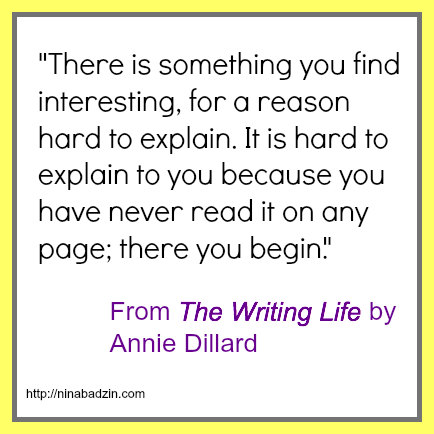 ---
The following two tabs change content below.
Nina Badzin is a freelance writer, a lead writing instructor at ModernWell in Minneapolis as well as ModernWell's book club director. She reviews 50 books a year on her blog, writes reviews for other sites, and has a friendship advice column at The HerStories Project. She lives in Minneapolis with her husband and four children.
Latest posts by Nina Badzin (see all)