I'm guessing that the average high school senior wants a gift card for a graduation present, or even better, cash. I remember being 18 and appreciating either of those options as well as any item emblazoned with my college's name, like a pair of mesh shorts. (This was 1995!) I also liked gifts with my name on it such as a pad of paper, an address book, one of those wrap towels with velcro across the chest, a toiletry case, or a shower bucket. Yes, freshman year of college felt somewhat like overnight camp.
What's my point? This is all to say that if you're the parent, aunt, uncle, cousin, or family friend of a high school senior, there are any number of graduation gifts more desired and acceptable than a book about Judaism. But hear me out!
PLEASE JOIN ME AT KVELLER.COM to read the rest of this post, in which with much chutzpah I suggest adding a book to your gift list for graduates.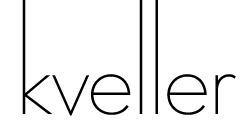 The following two tabs change content below.
Nina Badzin is a freelance writer, a writing workshop leader at ModernWell in Minneapolis, ModernWell's book club host, and the friendship columnist at The HerStories Project. She reviews 50 books a year on her blog and writes essays, short stories, and articles for other sites and print magazines. She lives in Minneapolis with her husband and four children.
Latest posts by Nina Badzin (see all)