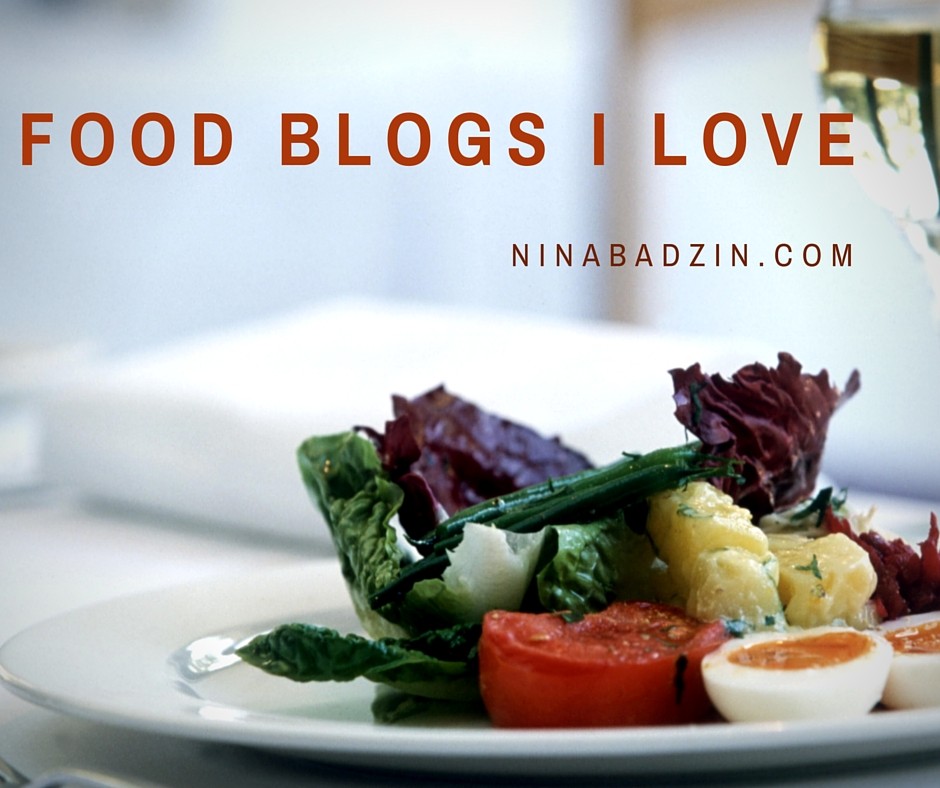 I go through stages with food blogs and cookbooks. Sometimes I'm in a "try new things all the time" stage and sometimes I can barely muster the excitement to boil an egg. I'm happy to report that I'm in a cook everything moment, and when I'm in that head space, I spend a lot of time poking around different food blogs for ideas.
The food blogs in alphabetical order:
COOK YOUR WEEK: Amanda Gold is a San Francisco Chronicle staff writer with a food column that I really love. She has healthy, simple recipes and she always educates readers about food. I recently made her Beef and Butternut Squash Stew. A great example of a "food education" article is this one on a vegetable I had never heard of called the kalette. I discovered Mandy from my very good friend in Minneapolis, Nancy Fink, who is an excellent cook in her right. AND, Mandy is married to someone I've known since middle school. It's a small world, made even smaller by the internet. Find Mandy on instagram: @agold_sfchron #CookYourWeek
INA GARTEN: Ina's recipes are staples. I have several of her books, though there's no question that the original one, The Barefoot Contessa Cookbook
, is the best. I also grab some of Ina's recipes from her website and from her page on The Food Network. Ones I have used many times and love include her recipes for: guacamole, greek salad, and chicken chili.
JOY OF KOSHER: I use Jamie Geller's fantastic and helpful site whenever it's Jewish holiday time and I want to try a new twist on a traditional dish. She has tons of great ideas for every day meals and Shabbat, too.
THE KITCHN: thekitchn.com is a really useful site and their book, The Kitchn Cookbook: Recipes, Kitchens & Tips to Inspire Your Cooking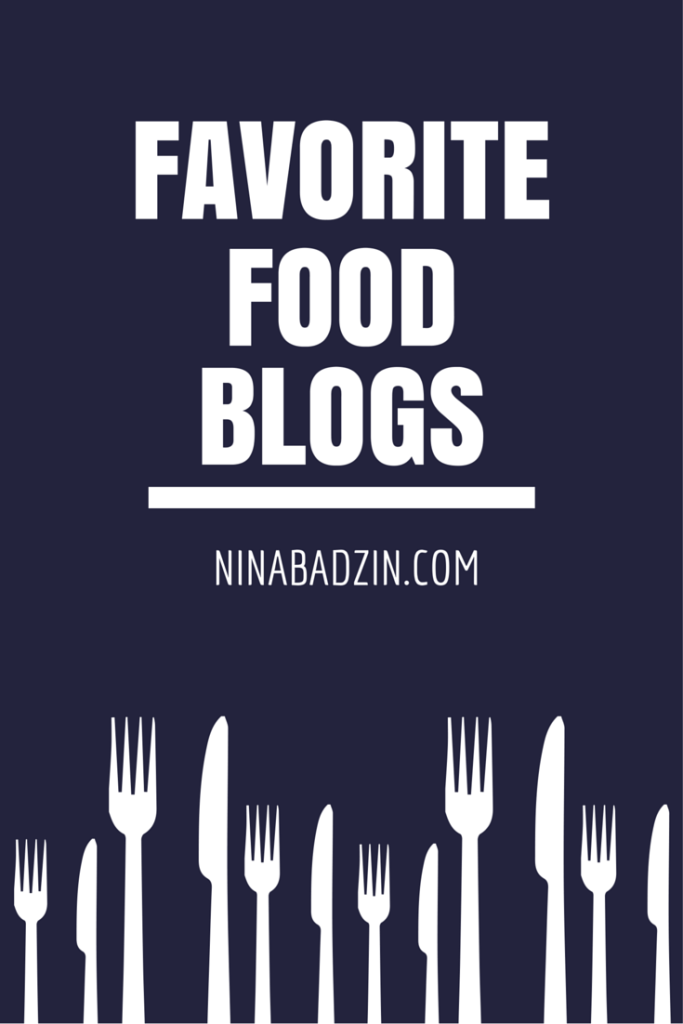 is also extremely user friendly. The site and the book are full of practical kitchen skills in addition to recipes. Look at this seemingly basic, but new to me, tip for how to make poached eggs in the oven. I've made their slow cooker chicken tikka masala numerous times.
SMITTEN KITCHEN: I've been visiting Deb Perelman's Smitten Kitchen site for years and have used many recipes from her blog and her book, The Smitten Kitchen Cookbook. 
I love the atmosphere of her kitchen (in the photographs) and the tone of Deb's writing. Some favorites: Salted Chocolate Chunk Cookies, Crispy Chewy Chocolate Chip Cookies, Mom's Chocolate Chip Merengue Cookies, Mustard Roasted Potatoes (with oil rather than butter to serve with meat in my house). I love the brisket from the cookbook.
NEW TO ME CATEGORY! Pamela Salzman's food blog is one I just added to my Bloglovin' feed (the site I use to keep track of all the blogs I follow no matter the niche). I got the recommendation from, again, my close friend Nancy Fink, who got it from Amanda Gold. Yes! The same Amanda I mentioned above in "Cook Your Week." I've printed a bunch of Pamela's recipes and hope to make some while I'm still in a COOK ALL THE THINGS stage.
*NOW, YOU MIGHT BE ASKING, HOW DO YOU KEEP ALL OF THESE ONLINE RECIPES STRAIGHT?*  I tried Pinterest where I have my pins organized on boards, but I can't stay focused there. What I do is print out the recipes I want to try and put them in the binder (in the front without plastic sleeves). I only keep the ones I will use again at which point it goes in a sleeve and gets placed in the right section [salads/dressings/dips; meat/poultry; slow cooker; Shabbat-only; brunch; dessert; smoothie]. If too much time goes by and the recipe becomes more aspirational than a reality, I toss it in the trash. If there's a recipe from a book I make a lot, I usually make a copy and add it the binder so everything is in one place.
Do you have a different method for organizing recipes you find online? Do you have other sites you LOVE that I must know about? Tell me in the comments!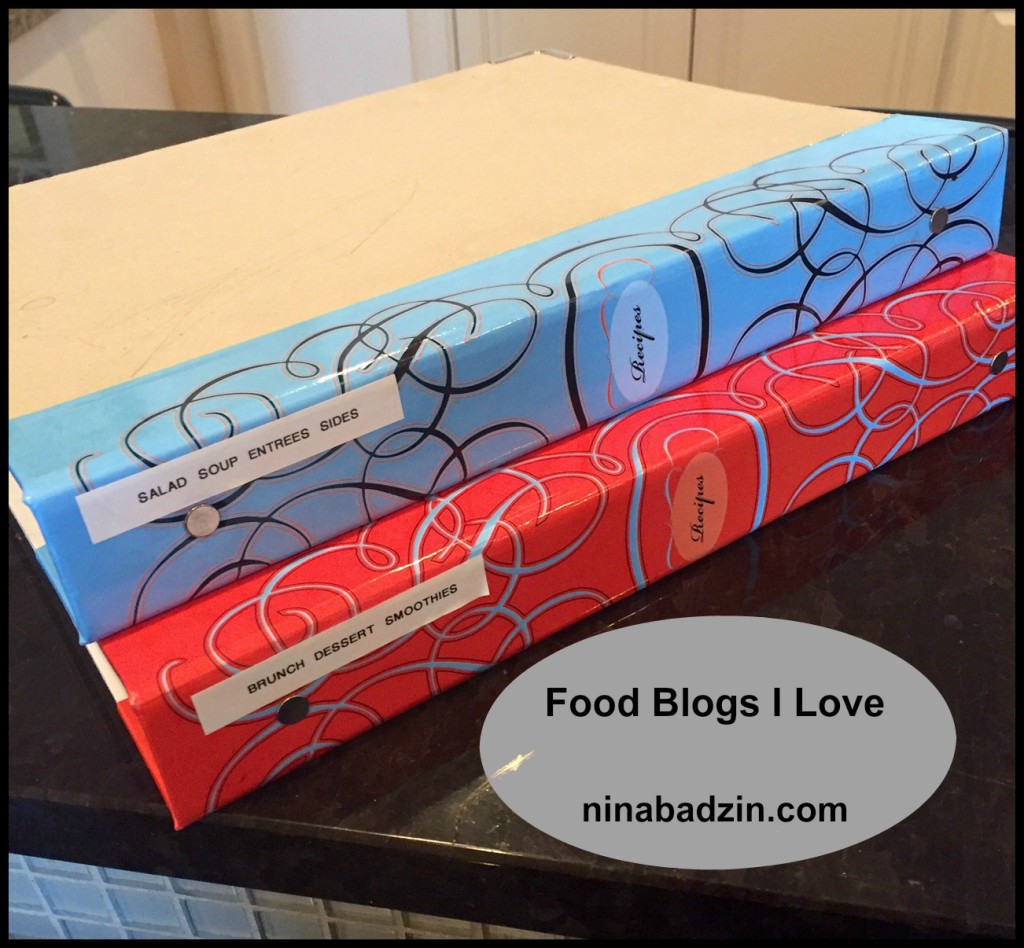 ---
The following two tabs change content below.
Nina Badzin is a freelance writer, a lead writing instructor at ModernWell in Minneapolis as well as ModernWell's book club director. She reviews 50 books a year on her blog, writes reviews for other sites, and has a friendship advice column at The HerStories Project. She lives in Minneapolis with her husband and four children.
Latest posts by Nina Badzin (see all)