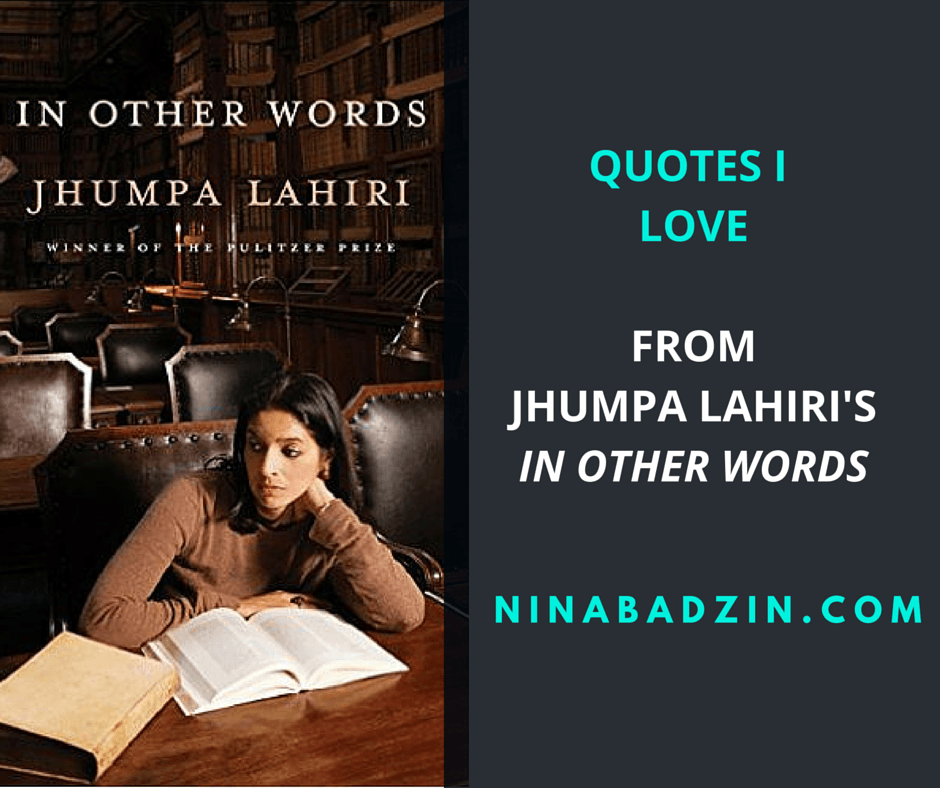 I started keeping track of favorite quotes in a journal the summer before ninth grade. I'd like to say the idea came to me naturally, but the truth is I was imitating some girls I'd met during a four-week summer program at Wellesley College. These East Coast dorm-mates were more sophisticated and advanced than I was in every way, including in their literary habits.
I bought a journal at the bookstore on Wellesley's campus and starting my quote journal with snippets from poems. Remember that poem "Richard Cory" that every bookish high school student from my time (early 90s) had read a dozen times? Of course my brand new journal began with dark stuff like that. Over time, I switched from random poems or famous quotes (thank you Eleanor Roosevelt!) to snippets I liked from books I was reading. I'd copy long passages from To Kill a Mockingbird and The Chosen. Then later, in college, I continued the habit with quotes from Love in the Time of Cholera, Madame Bovary, and other books I was reading for classes or by choice.
The quote journal has continued into adulthood with entries from the past few years from a wider variety of books. I have a big quote in there from Tina Fey's Bossy Pants, for example, and several from David Seders. I no longer find the need to keep every entry so "high brow."
In the past few years I've had trouble keeping up with the quotes I want to add to the journal. It's tedious to write them out by hand, which is why I decided that perhaps if I type them here instead, I can print it later and add it to my journal that way. That's my new intention, at least, for now.
Without further ado, here are some quotes I loved from the book I just finished: Jhumpa Lahiri's memoir, In Other Words. It should be noted that I'm a Lahiri groupie. I've devoured her short story collections and find her word choice, rhythm, and subjects insanely enviable. She's a pleasure to read. One incredible aspect of In Other Words is that Lahiri wrote it IN ITALIAN, a language she immersed herself in, by choice, as an adult. The book has the Italian on the left and the translator's English version on the right. Lahiri did not want to do the translation herself, which would have taken her out of the habit of writing in Italian. I'm likely doing a full review of the book for Great New Books in late June, so the rest of this post will only include the quotes I loved the most. Enjoy!
---
On desire and obsession (in this case for Italian):
I don't have a real need to know this language. I don't live in Italy, I don't have Italian friends. I have only the desire. Yet ultimately a desire is nothing but a crazy need. As in many passionate relationships, my infatuation will become a devotion, an obsession. There will always be something unbalanced, unrequited. I'm in love, but what I love remains indifferent. The language will never need me.
On Lahiri's slowly increasing comfort with Italian:
When I discover a different way to express something, I feel a kind of ecstasy. Unknown words present a dizzying yet fertile abyss. An abyss containing everything that escapes me, everything possible.
On the joy, as a published writer, of learning to write in other language:
I don't have many words to express myself–rather, the opposite. I'm aware of a state of deprivation. And yet, at the same time, I feel free, light. I rediscover the reason that I write, the joy as well as the need. I find again the pleasure I've felt since I was a child: putting words in a notebook that no one will read.

In Italian I write without style, in a primitive way. I'm always uncertain. My sole intention, along with blind but sincere faith, is to be understood, and to understand myself.
On why she writes:
If I want to understand what moves me, what confuses me, what pains me–everything that makes me react, in short–I have to put it into words. Writing is my only way of absorbing and organizing life. Otherwise it would terrify me, it would upset me too much.

What passes without being put into words, without being transformed and, in a certain sense, purified by the crucible of writing, has no meaning for me. Only words that endure seem real. They have a power, a value superior to us.
---
*Links to Amazon are affiliate links. I might earn two cents. Thanks, guys!
The following two tabs change content below.
Nina Badzin is a freelance writer, a lead writing instructor at ModernWell in Minneapolis as well as ModernWell's book club director. She reviews 50 books a year on her blog, writes reviews for other sites, and has a friendship advice column at The HerStories Project. She lives in Minneapolis with her husband and four children.
Latest posts by Nina Badzin (see all)