It's time for the December friendship question! And it's all about how a jealous spouse might influence a friendship. While the theme this month may seem like an issue about opposite sex friends (and yes, that is part of it), there are really two bigger questions happening inside the letter I received.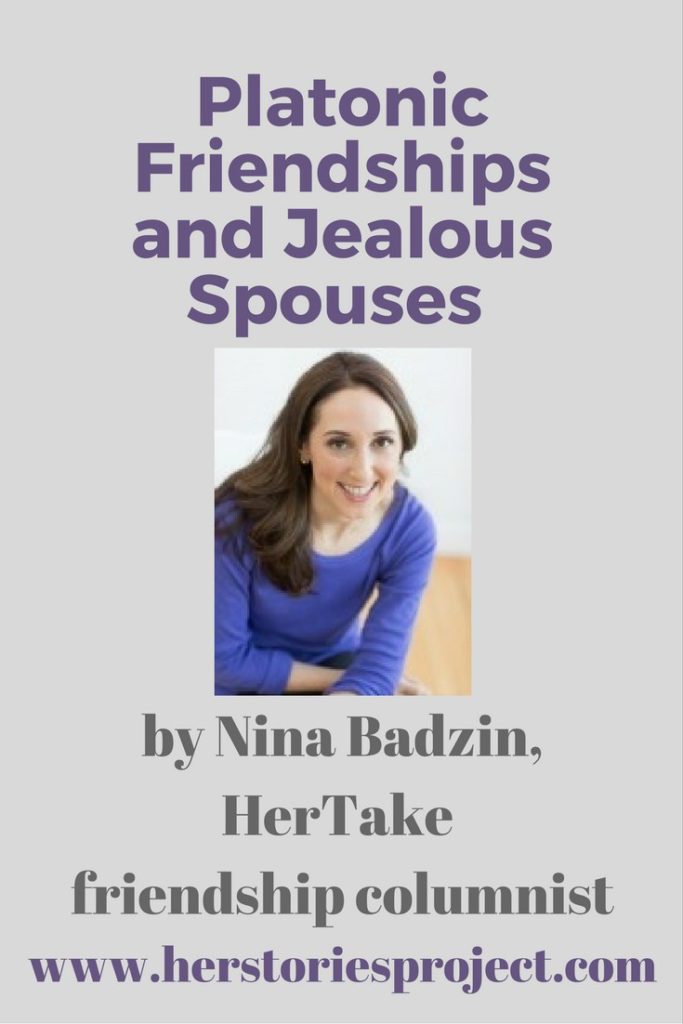 #1. How much influence does one spouse get to have on the other's friendships? #2. And can a friendship successfully scale back from a higher level of closeness to something more casual?
You know the drill: I want your opinion, too, because I know people write to hear my readers' thoughts as much as mine. Maybe more! See you over there.
Oh! And a few days ago I reflected on reaching six years of blogging. I don't normally put up two posts in a week, but I couldn't help myself.
Enjoy the rest of your week!
---
The following two tabs change content below.
Nina Badzin is a freelance writer, an advice columnist at The HerStories Project, a book reviewer at greatnewbooks.org, and a co-founder of The Twin Cities Writing Studio. She lives in Minneapolis with her husband and four children.
Latest posts by Nina Badzin (see all)