DO
The Immortal Life of Henrietta Lacks: If you have access to HBO, I highly recommend the film version of The Immortal Life of Henrietta Lacks. Oprah's performance and everyone else's too was outstanding.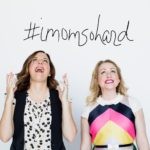 Party of Five: Netflix picked up Party of Five and I've been enjoying reliving it while working out, cleaning up, etc. The mid-90s nostalgia is worth every minute that I feel guilty about watching yet more television.
#imomsohard: I recently discovered the #imomsohard Facebook page, which is full of hilarious (to me) videos that speak a lot of truth about suburban family life. I especially loved hearing the two close friends talk about their Game of Thrones obsession and the absurdity of women's swimwear.
LISTEN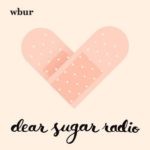 I'm still listening to my love song nostalgia playlist I wrote about a few weeks ago.
I really love this song from 13 Reasons Why even though I didn't love the show.
Podcast: I'm back into Dear Sugar Radio after taking a long break.
READ
"If It's Not Serving You Let It Go" I appreciated the recognition here that we hold on to so many material things because we feel we should. Examples in the post: extra sets of sheets we'll never use, books we will never read, supplies from previous hobbies we no longer take the time to do or enjoy anymore. Of course this all applies to emotional examples, too.
This Is How It Always Is by Laurie Frankel: I LOVED this novel!




The following two tabs change content below.
Nina Badzin is a freelance writer, a lead writing instructor at ModernWell in Minneapolis as well as ModernWell's book club director. She reviews 50 books a year on her blog, writes reviews for other sites, and has a friendship advice column at The HerStories Project. She lives in Minneapolis with her husband and four children.
Latest posts by Nina Badzin (see all)