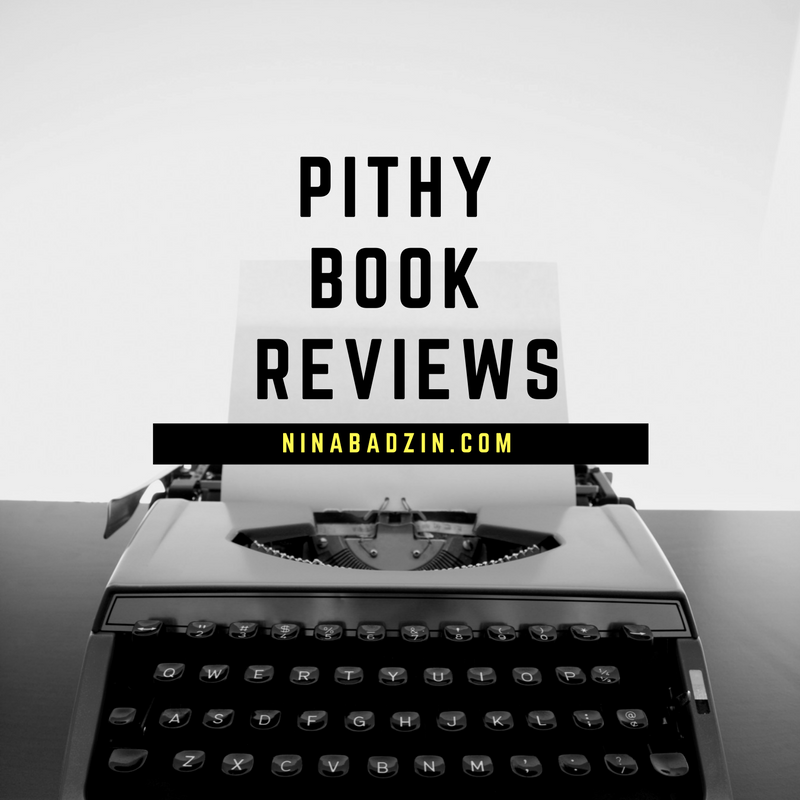 #1. Clean by Alejandro Junger
Because I seem to start every year with a book of good advice that I make no effort to follow. I usually pick up a tip or two that I can implement though. Clean inspired me to use my Vitamix to make soups. There are tons of recipes online.
#2. Perfect by Rachel Joyce (via netgalley.com)
I did not love this one. I kept hoping I would, but I found the situation and the characters too underwhelming and sad. Beautiful writing, but I need the story to keep me along with the language.
#3.  The Cuckoo's Calling
 by Robert Galbraith (aka J.K. Rowling)
Could barely get through it. Somebody chose it for my book club.

#4. Being Esther by Miriam Karmel
I liked this analysis of one older woman's life as she contemplates how she spent most of her younger days. The writing is spare and direct, which I prefer. But the story fell a bit flat for me about half-way through.
#5. The Science of Skinny by Dee McCaffrey
Don't let the title of this book give you the wrong idea. It should really be called The Science of Healthy. It's a really good (though sometimes heavy) explanation of why processed foods are so bad for us. Like I said in my review of Clean, I tend to read a few health books in the early part of each year. I really like this particular one, which is sensible and helpful and not about "dieting." Also, several of my friends in town were reading it, and I wanted to see what all the fuss was about!
#6. Yom Kippur a Go-Go: A Memoir
 by Matthue Roth
Before I tell you a little about Roth's memoir, I need to share his bio on Amazon since it's about the most original I've seen:  "Matthue Roth is a Hasidic author, slam poet, and screenwriter. His first book, Never Mind the Goldbergs, was an ALA Popular Paperback in Religion and a NYPL Best Book for the Teen Age. He's also written a memoir about becoming Orthodox (Yom Kippur a Go-Go), a supermodel spy caper (Candy in Action), and a cover of "Ferris Bueller's Day Off" starring Russian Jewish immigrants (Losers).By day, he is a video game designer, and co-created the irreverent Biblical YouTube series G-dcast. . . "  
I've followed Roth on social media for a while, and I've been intrigued by his articles elsewhere. (We also both had essays in an anthology called Living Jewishly. What I loved about his memoir is that it was refreshing to read something that was not dogmatically pro or against Orthodox Judaism. He didn't try to paint everything as perfect or as terrible. The reader gets the passion and pull Roth feels for Judaism, but he doesn't ever offer platitudes or long explanations to convince us as well. His life is certainly colorful, interesting and worthy of a book. (I don't always feel that way after I've read a memoir.) I already knew I'd like the writing, and I wasn't disappointed.
#7. Ho
w This Night Is Different: Stories by Elisa Albert
This is one my favorite short story collections. I read it five years ago so I decided it was time to read it again.
#8. Nine Inches: Stories
 by Tom Perrotta
I always like Perrotta's style. Some of these stories resonated with me more than others. "Backrub" and "The Test Taker" were my favorites. I liked that most of the stories revolved around teachers, or high school, or middle school students, or somehow had the school system in the shadows. There is always a certain darkness to Perrotta's characters and the situations he puts them in. I'm glad I read the collection, but I don't think I could have read one extra story in this style. It was just the right length.
#9. When It Happens to You: A Novel in Stories
 by Molly Ringwald
Can you tell I have short stories on the brain? This collection was really good. I loved that the stories were linked, making them come together somewhat like a novel. I'm not going to tell you that this is the most uplifting group of stories, but I appreciated Ringwald's depth of observation about the way people interact and what goes into the choices people make. It was just a really good read.
#10. This Is the Story of a Happy Marriage
 by Ann Patchett
Patchett is definitely a writer's writer. I love this book of essays, and I was someone in my book club picked it for our group. I have a feeling that the rest of the group could be less excited about it as the first few essays focus on Patchett's writing career. The other essays delve more into relationships, however, and I think that many would relate. I've always loved her clean, spare writing with just enough detail to bring you into the scene or her thought-process without boring me at all.
#11. Visible City
 by Tova Mirvis 
My full review is on Great New Books.
#12.  The Kitchen House: A Novel
 by Kathleen Grissom (audio)
One of my favorite books of the year so far. I love everything about this book.
#13. Cut Me Loose: Sin and Salvation After My Ultra-Orthodox Girlhood
 by Leah Vincent
Whoa. Heavy, true story about one woman leaving her Orthodox Jewish family.
#14. The UnAmericans: Stories
 by Molly Antopol
Makes me feel like all my short stories are way too frivolous. My favorite story was "My Grandmother Told Me This Story." I was still thinking about it for days after because of the content on the style. Very impressive and original.
#15. The Invention of Wings: A Novel
 by Sue Monk Kidd (audio)
Excellent book! I wish I had not listened to it immediately after The Kitchen House because there were many similarities, but I for sure highly recommend this one. It's based on the true identity of two abolitionist Southern sisters in the early 1800s.
#16. Eleanor & Park
 by Rainbow Rowell
Really loved this young adult novel. Full review is at Great New Books. Quick review: sweet, heartbreaking, funny, and uplifting. Totally fun 80s references.
#17. Table in the Darkness: A Healing Journey Through an Eating Disorder
 by Lee Wolfe Blum
Powerful, raw memoir from Minneapolis writer, Lee Wolfe Blum, about her recovery from an eating disorder that almost killed her in her 20s. This is a survival story.
#18. Orphan Train: A Novel
 by Christina Baker Kline (audio)
I loved this story so much that I would consider reading it even though I already heard the entire audio version.
#19. You Can Date Boys When You're Forty: Dave Barry on Parenting and Other Topics He Knows Very Little About
 by Dave Barry
Such a funny collection of essays, which is no surprise since Dave Barry is always spot on. I especially loved the final essay about how to write a book. Funny stuff.
#20. One More Thing: Stories and Other Stories
 by B.J. Novack
I liked the quirky nature of some of these stories. I'm not convinced that a non-celebrity writer would have garnered so many good reviews for this one.
#21. The Here and Now
 by Ann Brashares
I really liked this young adult novel about time travel and doing what you think is right even against all odds. I found myself sneaking away to grab my Kindle and read a few more pages whenever I could. The premise was very clever, and I'm not surprised the movie rights sold, too. I'd see that movie in a heartbeat.  I love time travel stories of almost every variety, including those last few weird episodes in the final season of Felicity.
#22. The Storied Life of A.J. Fikry by Gabrielle Zevin (audio)
At Great New Books I recommended this book highly. My book club read it as well and it was a hit. I tried to articulate the appeal in the review.
#23. Out of My Mind
 by Shannon Draper
Unique point of view from a fictional character with Cerebral Palsy. Quick and solid read and appropriate for kids, too.
#24. Cutting Teeth: A Novel
 by Julia Fierro
I mostly enjoyed this one. I had no problem with the shuffling of different characters and found Fierro's portrayal of parenting extremes really witty and fun to follow. Hated the character of Tiffany, which means Fierro did a good job creating her! I did not love the use of the word "mommy" so much. That would be my only complaint.
#25. All the Light We Cannot See: A Novel
 by Anthony Doerr (audio)
This one is a bit heavy for a "summer read" but it was so well done that I'm calling it a favorite so far. It's a World War II story (not from a Jewish perspective) with such an original cast of characters and locations and storytelling that I had to keep going even though I found the story hard to follow at times. I listened to this one, and I wish I had read it instead. The language was beautiful.
#26. An Untamed State
 by Roxane Gay
Despite the gruesome backdrop of a kidnapping of a grown woman in Haiti, this novel kept me up for three nights. I read almost everything  Roxane Gay writes whether its fiction or nonfiction and will continue to do so. I'm a superfan.
#27. Love and Treasure
 by Ayelet Waldman (audio)
Listened to the first half, but I'm switching to the book because the audio feels slower than necessary. Hard to explain. Maybe the narrator is bothering me. I like the story and setting of post World War II Hungary. Did not love.
#28. The One & Only: A Novel
 by Emily Giffin
Reviews seemed mixed. I liked it, though I did skim the football parts, which many of the reviewers on Amazon and Goodreads rightfully said made the book drag on a bit.
#29. All Fall Down: A Novel
 by Jennifer Weiner
This story about a suburban mom who becomes addicted to painkillers was eye opening and well written, but the story was a lot darker than Jennifer Weiner's tend to be. I find the main character's life (job, marriage, friendships) so depressing. The parts when Allison is in rehab were the best for me because at least she wasn't alone like she was the first half. I love almost everything Weiner writes and this book was no exception in terms of a quality read. Maybe I was just hoping for something more "fun."
#30. Lots of Candles, Plenty of Cake by Anna Quindlen (audio and read it)
Loved every word. I listened to it, too. I'm now obsessed with Anna Quindlen. Yes, I realize I'm decades late to the game.
#31. Normal People Don't Live Like This by Dylan Landis
More and more I'm drawn to linked story collections. I admired the clear and crisp writing in this one and the way certain characters floated in and out of the stories giving the entire collection a feeling of cohesion.
#32. Loud and Clear by Anna Quindlen
This one I skimmed, but I still liked it.
#33. Living Out Loud by Anna Quindlen
I liked this collection better than Loud and Clear, but Lots of Candles is still my favorite.
#34. Still Alice by Lisa Genova
This book is excellent and has also made me very scared about the occasional memory issues I have. The love and care that we as the reader start having for Alice, even as she slips further into her disease and becomes less "herself," speaks volumes about Genova's ability as a writer.
#35. What Alice Forgot by Liane Moriarty
I'm apparently having an Alice moment. I liked the concept of a 4o-year-old woman who has forgotten the past ten years, which was also the time period she had her three kids and separated from her husband. It's amusing to watch her piece the past ten years back together with all the ups and downs she had to almost re-experience with both pleasure and anguish. The story, however, did drag on a bit. I think that too many subplots with supporting characters took away from the main story too much.
#36. The One and Only Ivan by Katherine Applegate
My 10-year-old son loved this book and asked me to read it. It's a very sweet story about a small group of animals who live in a strip-mall circus type place. Ivan, the gorilla, makes a promise to an animal friend to take care of the baby elephant who arrives. He realizes the best place for the baby, Ruby, is a zoo, where Ruby has the best chance of roaming with more space and with other elephants as opposed to the lonely existence they have at the mall. It's a story about makeshift family and taking fate into your own hands. I loved it!
#37. Life Drawing by Robin Black
I found the intense analysis of one couple's undoing really interesting, though heavy.
#38. Bad Feminist by Roxane Gay
Was nice to have Gay's essays compiled this way. I'd read her next collection assuming there is one. Hope there is.
#39. My Other Ex: Women's True Stories of Leaving and Losing Friends edited by Jessica Smock & Stephanie Sprenger
LOVED IT. Full review is here.
#40. 10% Happier: How I Tamed the Voice in My Head, Reduced Stress Without Losing My Edge, and Found Self-Help That Actually Works–A True Story
 by Dan Harris
Nightline anchor Dan Harris tells readers about his journey to meditation. I loved the inside scoop and behind the scenes of all the goings-on at ABC news. Several times as I read I told myself I would start meditating. It's probably not going to happen. I'm trying to do too much, which I realize means it would me. But, there it is.
#41. Friendship: A Novel
 by Emily Gould
I thought I would love this book given the title and general description, but it was only okay. Well written, but I'm getting tired of stories set in New York City (Brooklyn, etc) with similar characters from book to book.
#42. Not That Kind of Girl by Lena Dunham (audio)
Dunham has a great reading voice. I first heard her on Howard Stern, and I knew I wanted to do the audio version of this book instead of reading it. Some of the details she shares or honestly more than I want to know about anyone. That said, what I like about the book IS the level of description and detail about the people in her life and how she felt during her childhood. I really liked her level of observation about–well, everything.
#43. Sister Mother Husband Dog (Etc.) by Delia Ephron
Really liked this collection of essays, especially the thoughts Delia shares about her sister, Nora, from collaborating with her on several movies to the tragedy of losing her. I also found Delia's thoughts about her family fascinating since I have read all of Nora's books, too.
#44. The Rosie Project by Gramae Simsion
I really loved this one! From the book description: "The art of love is never a science: Meet Don Tillman, a brilliant yet socially inept professor of genetics, who's decided it's time he found a wife. In the orderly, evidence-based manner with which Don approaches all things, he designs the Wife Project to find his perfect partner: a sixteen-page, scientifically valid survey to filter out the drinkers, the smokers, the late arrivers. "
#45. Yes Please by Amy Poehler (audio)
Liked it a lot, cannot say I loved it. There were a few really stellar chapters, especially the last one, which made me glad I heard it on audio. Though for most of the book, I wished I had chosen the print version so that I could skim the ones that were less stellar.
#46. We Were Liars by E. Lockhart
Liked, but did not love for sure. The ending saved it. Or maybe ruined it. I'm not sure. It's such a twist that there's no way to talk about it.
#47. All the Bright Places by Jennifer Niven (via netgalley.com)
The structure of this YA novel reminded me of Eleanor and Park and a few other YA books out there, and it definitely has that John Greene/Rainbow Rowell tone. (I mean this all as a compliment.) The main issue dealt with here–suicide, depression, and bipolar episodes) was really well done. The characters were well drawn and overall I recommend the book. I can say I really liked it, cannot say I loved it.
#48. Station Eleven
 by Emily St. John Mandel
Cannot say enough good things. One of my favorite books of the year for sure! I can't even describe the plot because so much happens and it sounds like this major action book, and yet it's not. It's deep and winding and so well done. There are several characters to follow in this story after a terrible flu wipes out 99% of the world's population. In so many "post-civilization" type novels the landscape of the world is wiped out, too. But in this case, all the buildings are standing and all the structures are in place, but there are few people and no governments to keep things like gas lines pumping or even TV stations running. How the bands of survivors make their way to a new life is fascinating to watch (read).
#49. The Good Girl by Mary Kubica
Really well done story of a kidnapping gone wrong with a surprise ending. Highly recommend!
#50. Small Victories: Spotting Improbable Moments of Grace by Anne Lamott
Absolutely loved it! Lamott fans will be happy with this one.
Links lead to Amazon which pays me pennies as an affiliate and (barely) helps cover some costs of running the blog. We're talking a couple of dimes, you guys, at no extra cost to you. 
FIND PREVIOUS BOOK LISTS HERE