Today's friendship question deals with the end of a friendship when the two parties have the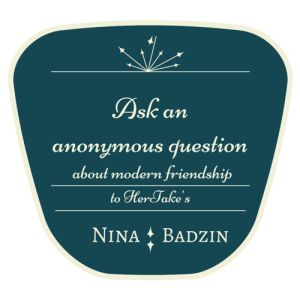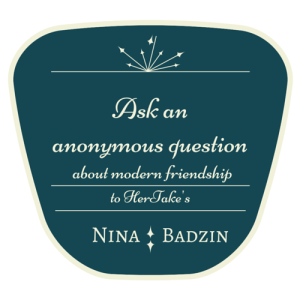 same social circle.
The woman who asked the question wanted to know: Do you tell the shared friends what happened? Even if you know your ex-friend is making her case, do you take the high road and keep quiet without worrying about defending your side of the story? What do you do when you know you'll both be hanging out with the same people at the same time?
This is a hard one for me, too. Not that I have so many ex-friends, but I do suffer from the desire to make my case about pretty much everything. It's a terrible trap to believe that we can #1. convince others we are right and to #2. care so much about being "right."
I surprised myself and wrote about accepting how little control we have over others' opinions of us and added a few other unexpected tips. I bet the woman who asked the question would like your opinion, too. Come chime in!
_____________________________________________________________
In case you missed it, I put up the early February edition of DO LISTEN READ on Sunday.
AND, I'd love to hear your questions about friendship, difficult social situations, as well as online connections that could use some guidance. Ask me an anonymous question using this form.
The following two tabs change content below.
Nina Badzin is a freelance writer, a lead writing instructor at ModernWell in Minneapolis as well as ModernWell's book club director. She reviews 50 books a year on her blog, writes reviews for other sites, and has a friendship advice column at The HerStories Project. She lives in Minneapolis with her husband and four children.
Latest posts by Nina Badzin (see all)