Hello! Today's friendship advice question at The HerStories Project comes from a woman who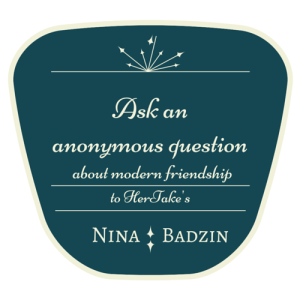 feels that a particular friend only seeks her out when her "real" friends are busy, and she's tired of being the last call. I hope that readers will chime in, too. Please check out, "Only When Her Real Friends Are Busy" which I almost called "Tired of Getting Picked Last." Either applies!
If you'd like to ask me an anonymous question, that form is here.
And I keep a list of all the friendship dilemmas I've answered here.
ALSO, don't miss this GREAT ONLINE WRITING CLASS OPPORTUNITY!
You may not be attending a conference this summer, but that does not mean your blog and your writing cannot grow and improve. There are still spaces in the summer online writing classes at The HerStories Project. Lots of great options, topics, and teachers. Check it out!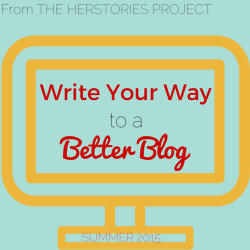 The following two tabs change content below.
Nina Badzin is a freelance writer, a lead writing instructor at ModernWell in Minneapolis as well as ModernWell's book club director. She reviews 50 books a year on her blog, writes reviews for other sites, and has a friendship advice column at The HerStories Project. She lives in Minneapolis with her husband and four children.
Latest posts by Nina Badzin (see all)