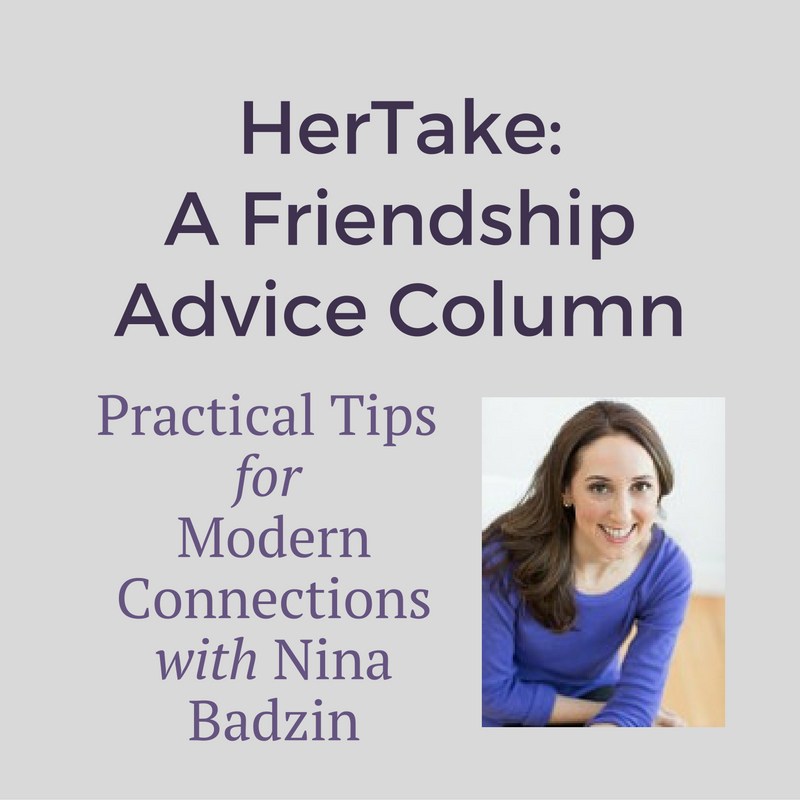 You guys! I've been in the friendship advice gig for two years. TWO YEARS. It's cliche to say it feels like just yesterday that Jessica and Stephane at The HerStories Project presented me with the idea to write the "HerTake" advice column for them. But it feels like no time has passed.
I'm not surprised, however, that I still receive questions covering new ground. Friendship is complicated. Relationships of all types are complicated. So yes, there is always a new angle to analyze. I think I've helped people, and that makes every moment of this gig rewarding beyond measure.
For October we have a new question with an answer I've titled, "No, Friendship Shouldn't Be This Hard." Please head over to read the question and answer. And guess what? We're celebrating two years of advice by giving away three books published by The HerStories Project. They are: The HerStories Project: Women Explore the Joy, Pain, and Power of Women's Friendship; My Other Ex: Women's True Stories of Leaving and Losing Friends; and their newest book, So Glad They Told Me: Women Get Real About Motherhood. Leave a comment on the October question to enter to win.
THANKS FOR TWO GREAT YEARS. I'M LOOKING FORWARD TO MORE! You can leave an anonymous question for me here and see all the past topics here. 
---
The following two tabs change content below.
Nina Badzin is a freelance writer, a lead writing instructor at ModernWell in Minneapolis as well as ModernWell's book club director. She reviews 50 books a year on her blog, writes reviews for other sites, and has a friendship advice column at The HerStories Project. She lives in Minneapolis with her husband and four children.
Latest posts by Nina Badzin (see all)