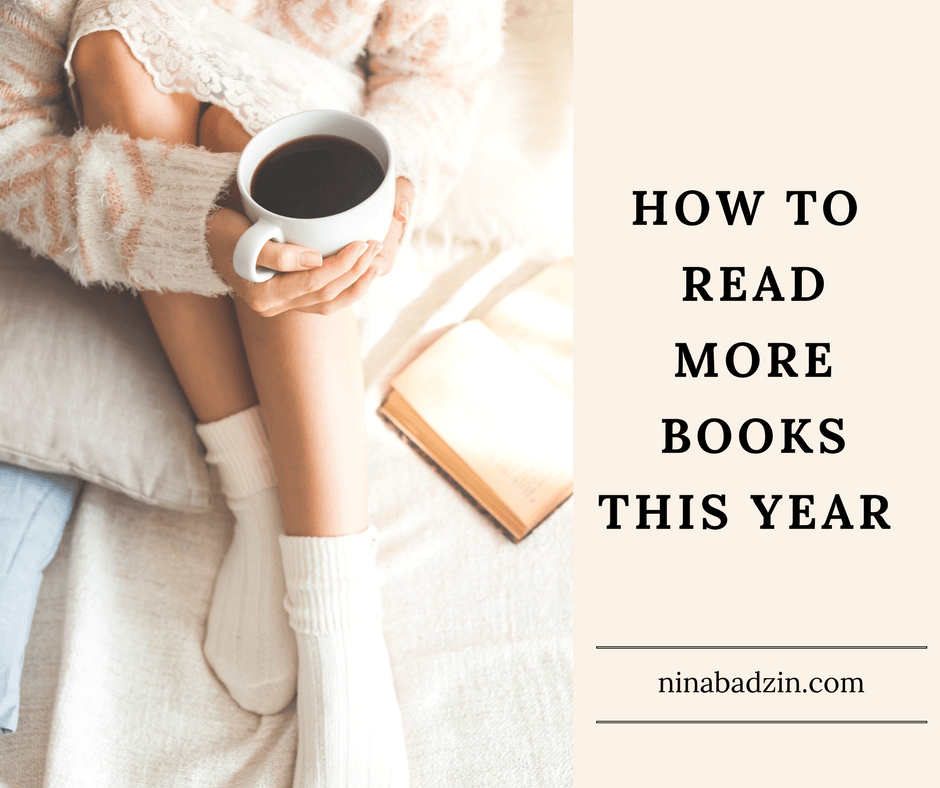 I read 50+ books a year (which I list here with my honest and pithy opinions), and I know plenty of people who read that many books or more. However, I often get strategy questions from those who want to read consistently, but can't make the time. I don't have one easy answer to the question of "How do you read so much?" but the 6 tips below represent the ways I manage to read a book a week on average.
#1. DOWNLOAD THE KINDLE OR OVERDRIVE APP
If picking up your phone while you're waiting for anything is an impossible habit to break (no judgement), then download the free Kindle app or your local library's app (I use Overdrive) and make sure to have a book ready to go on one of those apps at all times. It can take me two months to finish a novel on my phone, but I feel accomplished when I'm finished and even more so when I think about the repetitive Facebook headlines I would have been reading instead.
#2. AUDIOBOOKS COUNT 
I listen to about four audiobooks a year. I'd do more, but I'm attached to too many podcasts and there's only so much audio time in my day. I usually get my audiobooks through my local library. I used to rely on Audible.com, but I found it hard to keep up with the one-book-per-month membership. I listen to audiobooks (and podcasts) while driving, working out, or doing stuff around the house. If you want to try Audible.com free for 30 days, there's often a good offer, and the site very is user-friendly. Amazon Prime members now get free Audible.com content (podcasts but also books) on Amazon's Audible Channels, which changes month to month. It's a worth a look if you're already paying for Prime, but remember Channels is a streaming service so it's only good while you're somewhere with a wifi connection.
#3. READ MORE THAN ONE BOOK AT A TIME
Related to tips number one and two, I find it helpful to have several books going at a time: one on my Kindle app (or my actual Kindle), one on audio, and one in print, which I read before bed. Speaking of bed . . .
#4. NO ELECTRONICS (other than an e-reader) IN THE BEDROOM
This tip is simple. No TV, no iPad, no laptop, and absolutely no smart phones in the bedroom. As for e-readers, I recommend getting the cheapest, most basic Kindle or Nook and not using the versions that connect to the internet. My husband and I charge our phones in the kitchen. And we really do not have a functioning television in the bedroom. I do most of my reading at night so without this rule, I'd read half as many books a year. Or less!
#5. LIMIT THE BINGE WATCHING
I'm a fan of Netflix and Amazon Video, but I force myself to keep the binges to 3-4 shows a year. There are other shows I record and watch weekly like This is Us and Scandal, but a reading life is manageable with episodic weekly watching. Binge watching makes it impossible to read or do anything else for that matter. On a recent vacation I hoped to read two books and instead watched about 15 episodes of Bravo's Girlfriends' Guide to Divorce. It was a nice brain break, but I'm regretting all that time glued to the screen. People who binge on series after series do not have time to read. Period.
#6. IF YOU'RE NOT LIKING A BOOK, PICK ANOTHER
Who said you must finish every book you start? I give a book no more than 50 pages to keep me interested. I believe in the concept of "the wrong book at the wrong time." So perhaps you can put the book aside and try it again later. OR, give yourself permission to never pick it up again. It's okay. Not every book is for every reader.
I hope these tips help you read more this year!  (And don't miss last week's friendship column about friend hoarders vs. friend connectors.)
---
The following two tabs change content below.
Nina Badzin is a freelance writer, a writing workshop leader at ModernWell in Minneapolis, ModernWell's book club host, and the friendship columnist at The HerStories Project. She reviews 50 books a year on her blog and writes essays, short stories, and articles for other sites and print magazines. She lives in Minneapolis with her husband and four children.
Latest posts by Nina Badzin (see all)