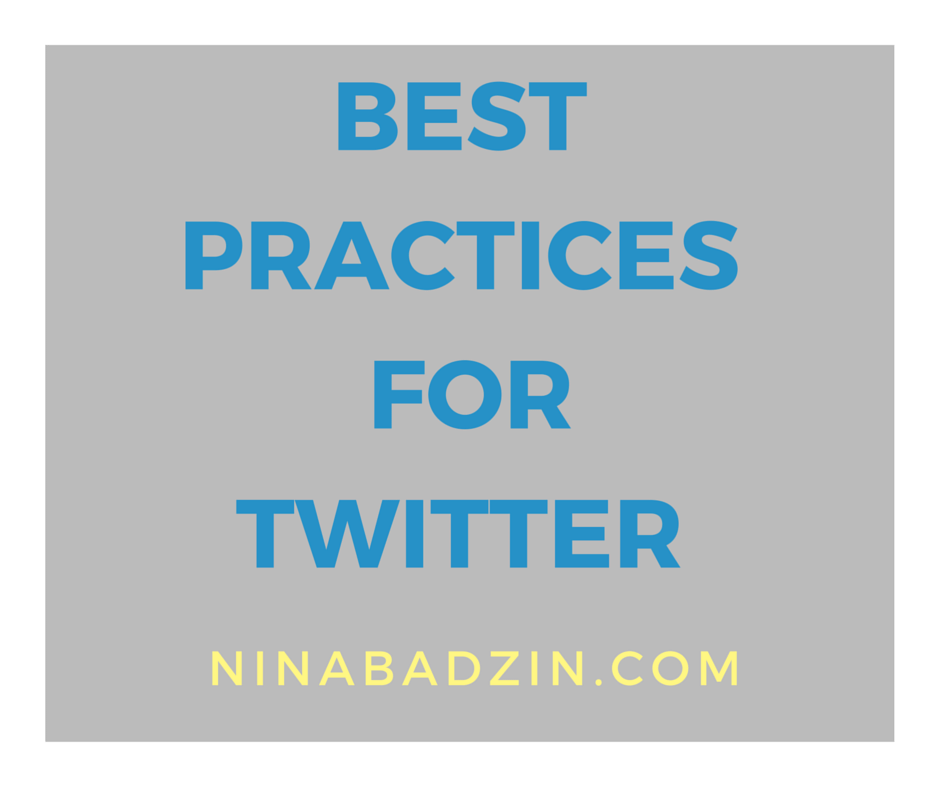 The theme of Part Three is professionalism and best practices (mostly for writers and bloggers, but the tips are applicable to any tweeter.)
As I discussed in the previous two posts (part one & part two), Twitter is a powerful tool. So powerful, in fact, you're making impressions in ways you might not realize–sometimes for the better and sometimes for the worse. With that in mind, it's important to remember:
1. EVERY TWEET REPRESENTS YOU: Even people without Twitter accounts can see your tweets when they Google your name and click on your Twitter profile. Think potential literary agents, editors, readers, employers, and your mother-in-law. Of course if you choose to "protect" your tweets that's not the case, but I caution against it. Protected tweets are right for some people, but not for those of you trying to gain a following of book buyers, blog readers, etc.
2. AUTHENTICITY VS. TMI: Whatever you do, be genuine. Don't be afraid of honesty, humor, and all the good stuff that makes you follow other people. But remember, Twitter isn't your journal. There is such a thing as too much information and tweeting too often.
Here's a good example of too much honesty: Literary agent, Janet Reid, wrote a post warning writers not to tweet or blog about the query process when they're right in the middle of it. I couldn't agree more. Why would you want to advertise your rejections while other agents have your manuscript?
3. DON'T BE A DIVA: Part A. Unless you're Jennifer Weiner, Jodi Picoult, or Judy Blume, you have to follow some people back. I'm not saying you have to follow everyone. I certainly don't. But if someone seems like a genuine reader, fellow writer (no matter what stage in the publishing process), fellow blogger, and an honest to goodness fan who doesn't overtweet, I don't see why you wouldn't follow back. You can still be discerning. I tend not to follow people back who constantly complain, people who constantly write public tweets that should be @replies (more on that in Part IV), and people who are selling a product all of the time. (That includes authors who tweet about their books and nothing else, as well as bloggers who push the same post 15 times a day.)
Making lists will help you organize your followers as you go along so you're not overwhelmed by an absurd amount of tweets. I wrote about the how and why of lists in my previous Twitter Tips post.
4. DON'T BE A DIVA: Part B. The follow back issue is negotiable. What's not negotiable is responding to people who talk to you on Twitter. If you have 10,000+ followers, you obviously can't respond to everyone. At least make it a point to respond to various people from time to time rather than only focusing on your friends (blogging friends, author friends, etc.)  This relates closely to #5.

5. KEEP YOUR GOALS IN MIND: Do you ever hear people say Twitter is cliquey? If you're on Twitter to sell books or attract readers to your blog, you simply can't afford to spend ALL of your Twitter time chatting with the same handful of people all the time. If you only want to interact with your real life author friends or the virtual friends you met when you started blogging, then Twitter might not be the best venue for increasing your blog audience or your book sales. (Back to Facebook for YOU!)
As always, I hope this post was helpful! Happy Tweeting, Nina
GO TO TWITTER TIPS PART IV: The TWITTER THANKING CRISIS
---
The following two tabs change content below.
Nina Badzin is a freelance writer, a writing workshop leader at ModernWell in Minneapolis, ModernWell's book club host, and the friendship columnist at The HerStories Project. She reviews 50 books a year on her blog and writes essays, short stories, and articles for other sites and print magazines. She lives in Minneapolis with her husband and four children.
Latest posts by Nina Badzin (see all)