DO
Recipe I'm loving: I've been making this cauliflower soup about a once a week for the past few weeks. It's easy, healthy, and perfect for this weather (at least in Minnesota). No, my kids do not eat it, and I don't care. More for me and Bryan, I say! Note: I use olive oil instead of butter and skip the flour. The reason for the olive oil is that butter + chicken broth would not be kosher. (We don't mix milk and meat.) And no flour because I don't feel like that step of making a roux with the butter and flour would work well with the olive oil. Anyway, it is DELISH and very creamy even without the roux.
For bloggers: This was such a helpful article from The Write Life with resources for free stock photos. I've never used stock photos, but maybe now I would.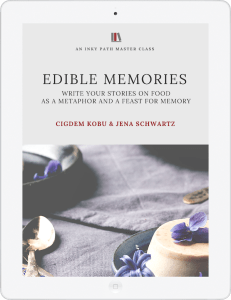 For people who love to cook AND writers/bloggers: In December I was part of an online writing class where we got a recipe and writing prompt each day for two weeks. Now that same class is available from The Inky Path at a lower price because it is self-guided. "Self-guided" means you receive the same information, but you go through it at your own pace. I was one of the contributors of a recipe. Guess what I sent in? I sent a very detailed how-to for the challah recipe I use. It's a great class with prompts and recipes you will really use. Details are here.
Add your friendship advice to this month's question! In the spirit of Valentine's Day, I chose a question for my friendship column that has to do with marriage. Should you tell your friend if you think her impending marriage is a mistake? I'd love to hear your take on the question here.
LISTEN/SEE
Podcast alert! I'm still listening to my regulars (Tablet's Unorthodox, Slate's DoubleX, Gretchen Rubin's Happiness Hour, Serial, Rabbi Sacks, RadioLab, Modern Love), but I added another one to the rotation: Call Your Girlfriend. Call Your Girlfriend is a long distance phone conversation between two (very smart and fun) best friends–writers Ann Friedman and Aminatou Sow. In related news, I rarely discover new music. Can only listen to so many things at once.
Scandal watchers: Can we discuss that early scene in this week's episode that had me blushing? You will know what I'm talking about once you watch. *waves hand in front of face to keep herself cooled down*
The Go Fund Me page for my nephew is the most amazing thing I've had the honor to witness. The generosity and caring of so many people around my sister's family that is coming from so many directions, including from my friends and my community, is really beyond words. I know I'm listing all kinds of silly things in this post that are nowhere near as important as what's going on with my nephew. I am somehow able to hold all these realities at once, but don't worry, I know what really matters.
READ
Is there such a thing as "texting chemistry? I think there is! Hat tip to my writer-friend Lauren Apfel who posted this Time.com piece about texting chemistry and pointed out that it's true for friendship as well. I  agree! It's extraordinarily deflating to text something somewhat emotional to a friend only to get a "yes" or a "sure" or an "ok" in return. You can tell me that's not how it used to be with dating and friendship, and you would be correct. But that's how it is now. No getting around it.
The Torah portion read in synagogues this week as explained by the brilliant Rabbi Jonathan Sacks.
I'm sending out my next Tiny Letter newsletter soon, which I hope is a good read! It only comes out every three weeks or so. Don't miss out!
All the books I've been reading are listed on this page. What are you reading?
HAVE A GREAT WEEKEND EVERYONE! 
The following two tabs change content below.
Nina Badzin is a freelance writer, a lead writing instructor at ModernWell in Minneapolis as well as ModernWell's book club director. She reviews 50 books a year on her blog, writes reviews for other sites, and has a friendship advice column at The HerStories Project. She lives in Minneapolis with her husband and four children.
Latest posts by Nina Badzin (see all)